PROPERTY: KEY UPDATES, AMENITIES ARE ALTERNATIVES TO NEW BUILDING
Special Report: Flight to Industrial Fuels Renovation Market in I-15 Corridor
Tuesday, March 19, 2019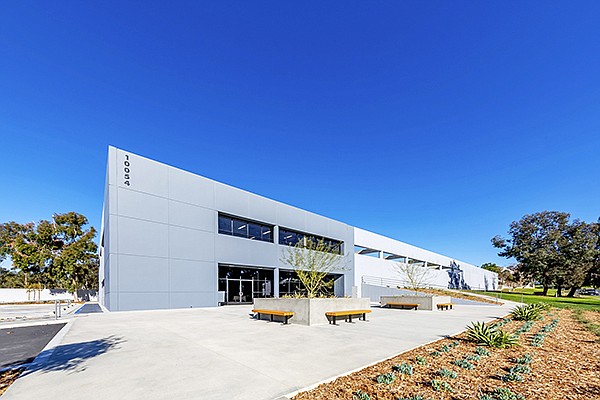 A 37-year-old Scripps Ranch industrial building has been gutted, renovated and put back on the block in what some real estate brokers said is a market that's exceptionally tight but among the most desirable in the region for industrial space.
The catch is that despite the demand for older industrial buildings to remodel along the Interstate 15 corridor, there just aren't that many out there in the Scripps Ranch and Rancho Bernardo submarkets, and the market is tightening in Poway.
"It's a matter of just getting a hold of those buildings to do that kind of work," said Ryan Spradling, a director of Cushman & Wakefield's San Diego offices. "That's a challenge in and of itself."
Any available space is being snapped up quickly.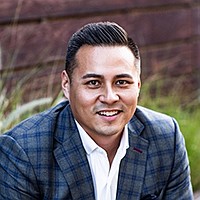 "It's a strong submarket. There's great demographics for the workforce," said Nicholas Ilagan, vice president of asset management for CapRock Partners, based in Newport Beach.
CapRock bought an industrial building at 10054 Old Grove Road for $9.6 million in January 2018.
According to JLL, Scripps Ranch has 680,420 square feet of industrial space with nearly all of it occupied.
"The industrial market's as tight as a drum," said Chris Pascale, a senior vice president with CBRE.
Rancho Bernardo has 3.3 million square feet of industrial space, with a vacancy rate of 7.1 percent and Poway has nearly 7.4 million square feet of industrial space with a vacancy rate of 2 percent, according to JLL.
Repurposing Vs. New Building
"Repurposing is a less expensive way of building something new. You can acquire and repurpose for a lower number than you can build new for," Pascale said.
The CapRock building on Old Grove Road is a case in point.
Since it was first built in 1982, the 85,824 square-foot structure had been home to Koch Membrane Services until CapRock acquired the building. It had been virtually untouched.
The two-story building includes 61,838 square feet of warehouse space and 23,986 square feet of office space of which 10,850 square feet can be converted for laboratories.
The building was "functionally obsolete," Ilagan said.
The Additions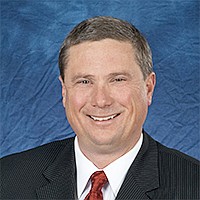 CapRock spent $3 million renovating the building, adding a new entrance way, new landscaping, new restrooms that are ADA (Americans with Disabilities Act) compliant, opened up the office space in the building to bring in natural lighting.
"This was our first investment in San Diego," Ilagan said.
The company has since acquired an industrial building in Vista and vacant land on Nancy Ridge Drive in San Diego with additional investments planned.
Prev Next