FACILITY SEES UPTICK IN PATIENTS, EVOLVING INSURANCE STATUS
Conditions Improve for Proton Therapy Center
Tuesday, July 9, 2019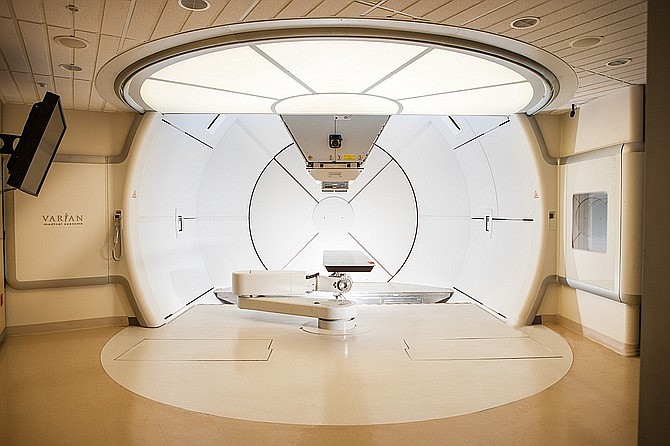 San Diego's only proton therapy center has reported higher patient volumes following a campaign to reach more oncology practices and insurers slowly coming around to the cancer treatment.
California Protons Cancer Therapy Center said the increase has boosted its financials. This comes after lower-than-anticipated patient numbers played a role in the previous owner of the center filing for bankruptcy.
Its technology delivers pencil-thin radiation to cancerous tumors, a targeted approach that's designed to spare surrounding tissues.
California Protons stated 47% more patients started treatment so far this year versus the same period in 2018. The center declined to provide exact patient volumes, as well as financials.
Oncologists recommend proton therapy for certain cancers, but it lacks wide physician support in prostate cancer and in other cases. It's also more expensive.
Insurers for years have labeled the treatment "experimental," often denying coverage. But that's beginning to change at California Protons.

"In the last six months or so we're actually starting to see insurance companies reverse that position," said Dr. Andrew Chang, president of Proton Doctors Professional Corp., the center's clinical provider.
Chang attributed this to a growing body of evidence.
More recently, patients with lung and other cancers receiving proton therapy were found to be at a significantly lower risk of side effects compared with standard radiation, while cure rates were identical. That's according to a July study from the Perelman School of Medicine at the University of Pennsylvania.
As a caveat, the research looked at side effects after 90 days, far from long term.
With more research, insurance coverage guidelines have evolved.
Two years ago, the American Society for Radiation Oncology expanded the number of cancers it believes could be treated with proton therapy and covered by insurance. The additions included advanced neck-and-head cancers.
"We're starting to see insurance companies have a more difficult leg to stand on to continue denying it," Chang said.
Patient lawsuits, he said, also proved persuasive.
An Oklahoma jury last November ordered insurer Aetna to pay $25.5 million to the family of a deceased cancer patient whose proton therapy treatment was denied.

Chang, who was not involved in the case but testified as an expert witness on behalf of the family, told jurors that proton therapy was best in this patient's case. He cited guidelines from the American Society for Radiation Oncology.
In May 2018, Aetna updated its proton therapy policy to cover additional cancers, the company noted in a statement. The insurer said the decision was unrelated to the case.
Prev Next