PHARMA: CO. CONFIDENT IN REVENUE, CASH AND PORTFOLIO
Ligand's Stock Falls as Analysts Debate Value
Thursday, January 17, 2019
LIGAND PHARMACEUTICALS
CEO: John Higgins
Adjusted Net income: $31.7 million in Q3 results.
Revenue: $45.7 million in Q3, with $36.1 million in royalties
Number of employees: 120
Headquarters: San Diego
Year Founded: Formed in 1987 as Progenx
Stock symbol and exchange: LGND on NASDAQ
Company Description: Ligand licenses technologies that aid pharmaceuticals in discovery and development, and does other kinds of drug development partnerships.
Ligand Pharmaceutical's stock has lost more than half of its value since October, puzzling the company and most analysts, though a vocal minority are skeptical of the company's pipeline.
Market volatility was a factor in Ligand's stock performance, but the company sticks out among San Diego biotechs. From Oct. 1 to Dec. 31, the company's stock went from $272.13 to $135.70, a 50 percent decrease. That was the steepest decline among San Diego life science companies valued at more than $50 million, according to a San Diego Business Journal analysis.
The plummet eclipsed the Nasdaq Biotechnology Index, which fell 20 percent in the same time span. Ligand's shares fell further by Jan. 16, trading at $110.05, following a short-seller's report.
Ligand's stock movement is seemingly tough to square with its latest quarterly results. In November, the company reported adjusted net income of $31.7 million, a 107 percent year-over-year increase. That was on revenue of $45.7 million and royalties of $36.1 million.
Operates on Solid Model
Complicating the matter more, Ligand isn't a typical biotech prone to sharp expansion or contraction based on how a lead drug does in clinical trials. Instead of that model, the company's technologies help pharmaceuticals discover and develop medicines, receiving royalties in return. Its repertoire includes other kinds of drug development deals as well.

CEO John Higgins said there wasn't a major catalyst explaining the drop, but Ligand's stock "may have gotten ahead of itself" in early September.
"Then the market pulled back pretty abruptly in September, October — macro market, but nothing Ligand specific. But, I will tell you the company is doing very well," Higgins said.
He pointed to the company recently lifting its calendar-year 2018 revenue outlook to $244 million, along with the company's cash balance. As of September, Ligand reported $1 billion in cash, cash equivalents and short-term investments.
The sizable war chest should fuel internal research and development — and enables the company to make more acquisitions. Those are two things it does well, said Joseph Pantginis, an analyst with H.C. Wainwright, who like most analysts recently issued a buy rating on the stock.
"We'll say it: We think the shares' precipitous drop as of late is disconnected from reality," Pantginis said in a Dec. 19 research note, citing earnings growth as well.
He foresees more acquisitions in the same vein of an October deal. Ligand paid $43 million for Vernalis Plc., in which Ligand gained eight programs, 70 employees and $32 million in cash after deal costs. Post acquisition, Ligand stated it has a portfolio with 178 "shots on goal."
But with most drug candidates in early-stage development, the "shots are not so sure of the net" as many on Wall Street believe, Evan Lorenz, an analyst with Grant's Interest Observer, wrote on Jan. 11.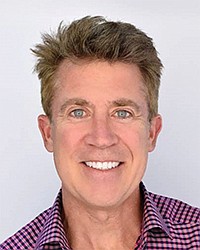 Of the programs, 53 percent are in preclinical development, 19 percent in phase 1 trials, 20 percent in phase 2 trials, and 7 percent in phase 3 trials or in the process of applying for new-drug status. He also cast doubt on the estimated value of two late-stage drug candidates, zulresso and sparsentan.
Lorenz also said the drug promacta — which generated 77 percent of Ligand's third-quarter royalty income — faces patent expiration in the coming years. As does the drug kyprolis, which accounted for 17 percent of royalties, he said.
Mistaken Report
But Higgins said the consensus is that promacta's patent protection will last an additional four to six years. A December 2018 analyst report, he added, erroneously stated the drug would go off patent next year, a narrative skeptics latched onto. The analyst later clarified he meant mid-2020s.
In addition, Higgins said sell-siders haven't paid enough attention to the drugs potentially coming online in 2021 to 2023 in which Ligand had a hand. Pharmaceuticals stuck on chemistry come to Ligand.

"In the last year, there's been a profound, substantial advancement of our late-stage assets," he said.
Analyst Matt Hewitt with Craig-Hallum Capital Group seems to agree. In a Dec. 20 research note, he said Ligand's strong growth "can be sustained for many years to come as additional commercial assets layer on from its extensive partnered pipeline."
However, in a Jan. 16 research note, well-known short seller Andrew Left of Citron Research called Ligand's portfolio a "pipe dream," hurting the company's stock. He believes Ligand is also overstating the potential value of a partnership with Viking Therapeutics.
Formed in 1987 as Progenx, Ligand initially sought to develop its own drugs. But shareholder litigation and financial troubles plagued the company in the mid-2000s. Higgins came on board in 2007, turning Ligand around through a new strategy: licensing technologies and various drug development partnerships.

For instance, in late December Ligand agreed to pay Palvella Therapeutics $10 million to help complete clinical trials of a topical for a rare skin disorder. In exchange, Ligand would receive tiered royalties on net sales, should the drug win approval.
Ligand has a $2.78 billion valuation. The company wasn't the only San Diego biotech stock in the mid-to-large cap category to sink October through December. Neurocrine shares plummeted 43 percent during the period, tied to a clearer reason. The company's drug for Tourette syndrome failed to meet its primary goal in a mid-stage study, another factor beyond market turbulence.
That said, Neurocrine's stock has since made up some of the lost ground — going from $71.41 a share Dec. 31 to $87.98 Jan. 16 — on the strength of strong sales of its drug that won approval in 2017.
Higgins said the depressed stock market isn't all bad. Given Ligand's focus on mergers and acquisitions, it can scoop up assets for a lower price.

"Market turmoil creates opportunities," he said.