PROPERTY: SMALL LOW-COST UNITS BEING BUILT FOR VETERANS
Shipping Containers Floated as Housing
Sunday, January 13, 2019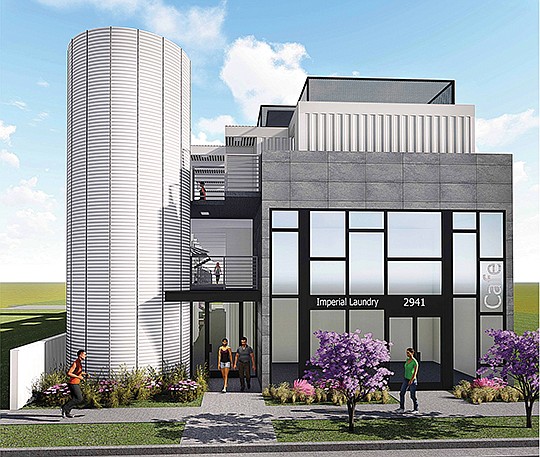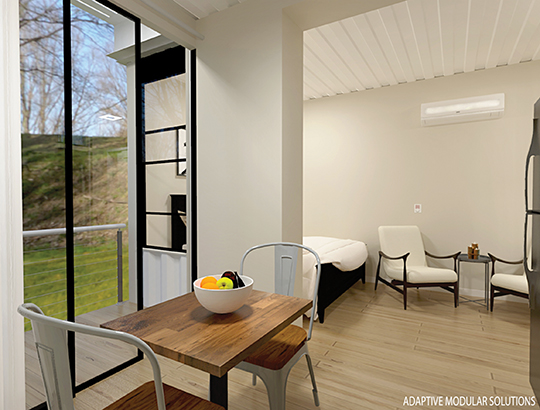 Living in converted shipping containers stacked one on top of another or side by side may sound like something out of a dystopian science fiction novel, but that's exactly what one San Diego developer sees as a way to help homeless veterans get off the streets.
"We just need places where people can call home," said Michael Copley Jr.
Copley said the concept is working in Orange County and Los Angeles and he wants to bring it to San Diego. "It's just kind of fun and exciting," said Copley, who formed Makana Properties LLC with partner Doug Holmes to do just that. "It's really cool."
The concept is a good one, said Laura Nunn, policy director of the San Diego Housing Federation, a nonprofit that advocates for affordable housing.
So many people are without a place to live that San Diego County ranked fourth in the nation in the number of homeless residents in 2018, according to a report by the U.S. Department of Housing and Urban Development.
The report is based on a January 2018 Point In Time Study which counted 8,576 homeless residents.
An updated count is due later this month.
Copley said that he's been investing in real estate for several years, but this would be his first ground-up development.
His partner, Doug Holmes, is the owner of Homes Land Development Corp.
'Kind of Open to Anything'
Nunn of the Housing Federation said converting shipping containers to housing "can be really well done and it can look just like any other type of housing."
"We're at a time in San Diego where the affordability crisis has gotten so bad that we're kind of open to anything and everything, as long as it's suitable and provides a good quality of life."
From what she's seen, Nunn said converting shipping containers to apartments is an option that should be explored.
"If it works and it's going to provide housing that wouldn't otherwise be provided at an affordable rate, then, let's try it," Nunn said. "You wouldn't even know that it was a shipping container by looking at it because of what they can do with it."
With construction costs rising, "We should be looking at everything we can to reduce the costs and then pass those reduced costs on down to renters," Nunn said.
Imperial Ave. Lot
About a year ago, Copley acquired a 7,209 square-foot vacant lot at 2941 Imperial Ave., for $410,000 where he plans to build the first of many shipping container apartment complexes.
Prev Next