SeaWorld San Diego to Add New Dive Coaster Attraction in 2020
Wednesday, January 9, 2019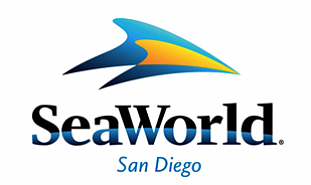 SeaWorld San Diego has announced it will be adding a dive coaster called "Mako" to its park in 2020. At 153 feet tall and 2,500 feet long, the new roller coaster will be the "tallest, fastest and longest" dive coaster in Calif., as well as the only floorless dive coaster in the state, according to a news release.
Riders, who will be suspended on a 45-degree angle, will plunge a 143-foot facedown vertical drop that will accelerate to more than 60 miles per hour. Riders will also be inverted, looped and barrel-rolled, among other experiences, while on the coaster, which will be built by Switzerland-based Bollinger & Mabillard.
The animal-conservation element of the new attraction will be shark awareness. The coaster will be located next to the Journey to Atlantis in the southeast corner of the park, where there is currently a parking lot.
Travel & Hospitality reporter Mariel Concepcion can be reached at mconcepcion@sdbj.com or 858-634-4625.