BIOTECHS AND OTHERS WEIGH OPTIONS ON HEALTH PLANS
Small Firms Decry Clampdown on Association Insurance
Wednesday, December 18, 2019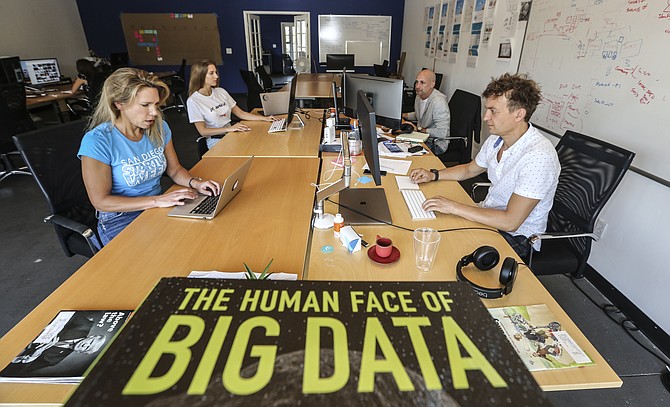 Xcom Labs joins forces with other small companies to buy insurance for its employees. The coverage is less expensive and more comprehensive than what the startup would find alone, helping Xcom lure big-name talent.
But next fall Xcom will have to shop for a new health plan.
By 2021, California companies with fewer than 100 employees can no longer pool together for insurance through industry trade groups, according to new state rules.

The Department of Managed Care earlier this month clamped down on "association health plans," alarming San Diego's tech, biotech and craft beer industries.
In the aftermath, insurance brokers are evaluating alternatives to these plans — and one trade group said it could even push back on the state rules.
Representatives of small tech and life sciences companies — a hallmark of San Diego's economy — said they rely on association insurance to compete with larger employers for talent.
That's the case for Xcom, a wireless technology upstart based in San Diego. Its employees hail from tech titans like Qualcomm, Google and Microsoft, which thanks to their size have greater leverage when negotiating health rates.
"You need to make sure you're providing great health care benefits for employees. Otherwise they're going to go to those larger companies," said Tamar Elkeles, chief human resources officer of Xcom.
But groups like the Alliance of Community Health Plans say association plans siphon away healthy employees from insurance markets, increasing premiums for others.
It's largely up to states to regulate these plans. In a Dec. 9 letter to insurers, the Department of Managed Care said under Senate Bill 1375 — which took effect in January — small employers cannot band together with companies in the same industry to act like a large company.
"By July 1, 2021, no small employers should be purchasing large-group market coverage," states the letter, adding companies can keep the insurance option in 2020 to give time to find another plan.
'Exploring All Avenues'

Insurance brokers are examining pooled insurance alternatives, which have a high bar to clear. A new arrangement must deliver similar rates to association plans within the confines of state law.

"We're exploring all avenues," said David Duenas, the life sciences practice leader at Hub International, which brokers an association plan through the California Life Sciences Association.
As of last month, the plan included 85 small employers. Meanwhile, companies with 100 employees or more can stay in the plan.

Prev Next