Biotechs (And Other Small Companies) May Lose Association Insurance Option
Friday, August 16, 2019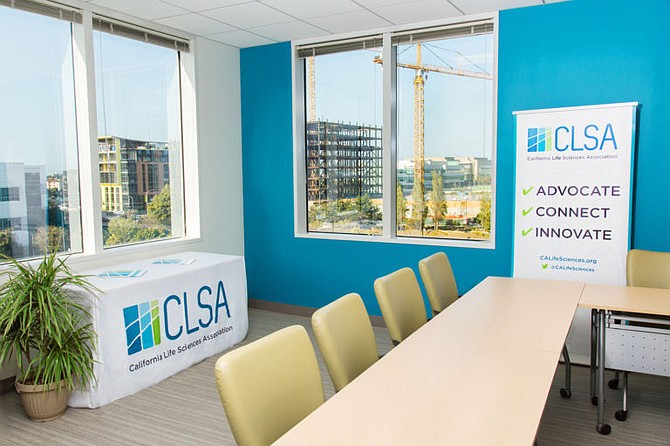 San Diego biotech Histogen plans to take its 25 employees and band together with other small companies to buy health insurance.
Firms with fewer than 100 workers can join associations related to their industry to get better insurance rates. But a California regulatory agency recently called such arrangements into question, creating uncertainty for Histogen.
"It really puts us in an awkward position, because we're trying to get our cost of health care down," said Richard Pascoe, the CEO of the hair-loss drug developer, which currently offers traditional small-group insurance.
Histogen wants to join Beyond Benefits, a so-called association health plan under the San Diego-based industry group Biocom. But in a July letter to insurers the California Department of Managed Care, or CDMC, fired a warning shot against the plans, in what could have wide-reaching impacts for biotechs, life sciences trade groups and other industries.
"California law significantly limits the extent to which employers and individuals may join together to purchase health care coverage as an association," states the letter, which the San Diego Business Journal obtained through a public records act request.
Life sciences trade groups say their plans level the playing field for small biotechs, a hallmark of San Diego's economy. Larger firms typically have greater purchasing power and clout, yielding lower-cost health insurance.
The July letter, as a caveat, is labeled as a draft, or guidance in government parlance, one reason Biocom said it's too early to draw conclusions. The group is still taking new plan enrollees.
But in an Aug. 14 statement CDMC doubled down, saying small employers can only buy small-group insurance — as opposed to joining forces to act like a single large employer.
"For small employers participating in associations, regardless of whether the association is currently existing or new, health plans would be able to sell only small-group coverage to those small employers," the statement says.
CDMC, which declined an interview request, said the impetus for the letter was Senate Bill 1375, a law that took effect in January that codified existing health plan rules on the books.
Biocom and the California Life Sciences Association offer the most visible association health plans in San Diego.
But other industries stand to be affected as well.
Timothy Jost, an emeritus health law professor from Washington and Lee University, said restrictive California law — reinforced by the letter — leaves little incentive to establish and operate these plans. Jost explained state rules regarding association health plans essentially preempt federal law.
Prev Next