ACCOUNTABLE CARE ORGANIZATIONS' SUCCESSES AND FAILURES RESHAPE THE LOCAL MEDICAL CARE MODEL
Looking For Results
Monday, April 29, 2019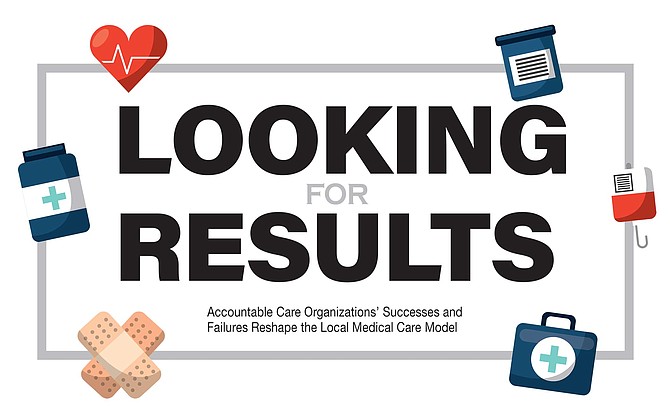 Seven years ago, accountable care organizations were billed as the next big thing in health care. How has the model — which offers financial incentives for quality care and lower costs — panned out in San Diego?
Results from hospital accountable care organizations, or ACOs, offer a glimpse. In its first year, a Scripps Health ACO saved money, Sharp HealthCare has fought federal rule changes that put its ACO in the red, and UC San Diego Health's ACO launched last year to test a new health care landscape.

ACOs launched as part of the Affordable Care Act to rein in soaring health care costs. If ACOs can deliver care for significantly less than a baseline, while hitting quality targets, they share in savings.
Conversely, some ACOs are on the hook for financial losses. Cost and care targets — and what's at stake — differ depending on the ACO.
ACOs are designed to get hospitals, doctors and others to work together on preventative care and eliminating duplication. In this way ACOs herald health care's push toward outcomes, rather than patient volumes.
In 2017, Scripps Health launched an ACO to care for 38,000 Medicare beneficiaries. In its first year the program saved $3.88 million compared with a baseline, according to federal data.
This fell short of a target calling for a 2 percent baseline cost reduction, meaning Scripps didn't share in the savings with Centers for Medicare & Medicaid Services. But the health system didn't have to pay, either.

"While we would have liked to achieve shared savings, this was still strong performance for a first-year ACO," Janice Collins, senior director of media relations at Scripps, said in a statement.
It has a three-year ACO, making shared savings in future years possible.

"It often takes ACOs 3-6 years to begin to realize shared savings. Additionally, our financial benchmark was lower than average, making it more challenging to decrease costs," Collins said.
There are various ACO models. Case in point, Qualcomm Inc. in 2017 contracted with a Scripps ACO to create a custom offering for the telecom giant's employees. Financial data on the Scripps-Qualcomm arrangement isn't publicly reported, but Collins sent internal data indicating patient satisfaction with the ACO.
Sharp HealthCare was part of a Medicare next generation ACO, a model that carries greater risk but with higher possible rewards.
The health system dropped out in early 2018, halfway into the two-year program. It argued Centers for Medicare and Medicaid Services was wrong to change terms midstream, which swung the ACO in 2017 from a savings to a loss.
Prev Next