Insurance Cos. Find Telematics' Technology Can Be a Useful 'Underwriting Tool'
Wednesday, April 10, 2019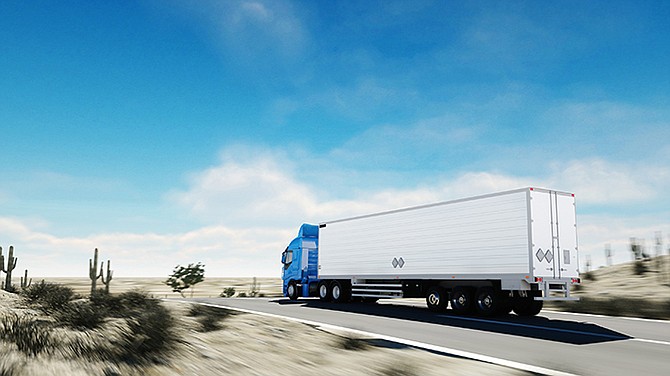 The phenomenon of telematics, where a computer monitors vehicle use with the help of sensors and wireless connectivity, is making itself felt within the insurance world.
Industry observers see it influencing claims. And as insurance costs increase due to a number of forces — more drivers on the road, a spike in distracted driving, larger legal settlements and the rising cost of auto parts — telematics has the potential to rein in costs.
Telematics "used to be a nice-to-have, and now is a foundational element," said Griffin Hicks , loss control consultant with Lockton Cos. Inc., an insurance brokerage based in Kansas City with a San Diego office.
Indeed, insurance is only one use for the technology. Telematics helps fleet managers track their far-flung assets and stay on top of maintenance and fuel expenses.
The technology can help companies running fleets of vehicles, from company cars to 18-wheel trucks and all things in between. "It has a positive impact. It lowers the risk of drivers in fleets and ultimately impacts rates," said Julie Gasper, risk consultant in Marsh & McLennan Insurance Agency in San Diego. Some users see a 50 to 70 percent decrease in collision frequency, she said.
The Technology
Such systems might employ GPS, G-force detectors, artificial intelligence, machine vision and predictive analytics.
"It's definitely an underwriting tool" — in other words, a tool for evaluating risk and determining pricing — said Byron Johnston, president of Teague Insurance Agency in La Mesa.
"Some carriers will apply a discount for utilization," he said, mentioning Boston-based Liberty Mutual Insurance.
In December, Ohio-based Nationwide Mutual Insurance Co. announced a formal partnership with Lytx Inc., one of several San Diego companies that offers a video-based telematics solution for businesses. Lytx serves long-haul trucking fleets, among other clients.
"Commercial trucking is kind of a rough environment to operate in," said Gary Flaherty, an executive with Nationwide.
Partnerships
Together Nationwide and Lytx are offering three free months of the Lytx DriveCam safety program if a client signs a three-year service agreement with Lytx.
Nationwide offsets part of the fees for the Lytx program, said Lytx executive Eliot Feldstein. "It helps fleets step on the escalator."
"We work with Nationwide to ensure that fleets are getting the most out of the program," he said, noting that it is one thing for a freight line to install technology; it's quite another to be sure that the hauler follows through with the program.
Prev Next