SD 500: Daniel Sullivan
Sunday, April 7, 2019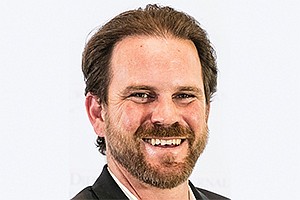 Daniel Sullivan
Founder And CEO, Sullivan Solar Power
SD 500 recap: Daniel Sullivan founded and leads one of the largest solar power firms in the nation, with 100 employees and offices in San Diego, Irvine and Riverside. The firm has installed more than 7,000 residential and commercial solar power systems across San Diego, Orange and Riverside counties. One of the company's highest-profile projects to date was installing a solar system at Petco Park, home of the San Diego Padres. The company also has been named a Best Place to Work, and Sullivan has sponsored annual company cruises for employees to such destinations as Jamaica, Colombia, Panama and the Virgin Islands.
ALMA MATER
San Diego Electrical Training Center
HONORS
He was named Most Admired CEO in 2018 by the SDBJ.