Decision 2018: Mission Valley - SDSU West Prioritizes Tech Center, Campus Expansion
Monday, September 24, 2018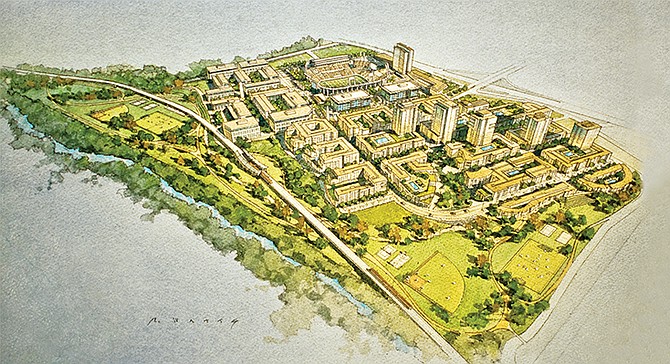 San Diego State University is bursting at the seams, and a ballot measure that would give the university the right to develop the former Qualcomm Stadium site into a second campus is meant to provide what school officials said is much-needed relief.
"For SDSU, this represents a once-in-a-lifetime opportunity," said Fred Pierce, a steering committee member of the Friends of SDSU, which is sponsoring the ballot initiative known as SDSU West.
"SDSU West's initiative starts with and is all about education and providing for a west campus for San Diego State to allow it to grow," Pierce said. "This will make a huge difference."
More than 103,000 people applied for admission to SDSU this year, but only 11,000 new undergraduate and graduate students were accepted.
Expanding Enrollment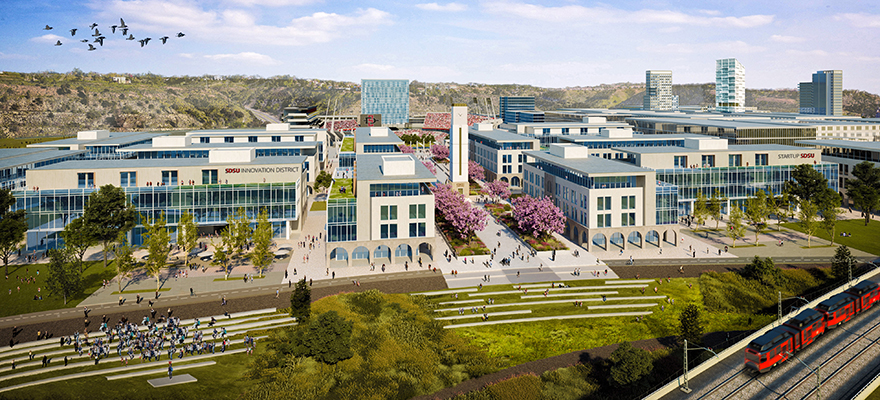 Expanding to the Qualcomm Stadium site would allow SDSU to increase student enrollment from about 35,000 to about 50,000, Pierce said.
SDSU's 288-acre campus in San Diego's College neighborhood is landlocked with Interstate 8 to the north and built-up neighborhoods to the south, east and west.
University officials contend that the former Qualcomm site is the only nearby property that's big enough to meet SDSU's long-term expansion needs.
A trolley stop on site also makes it particularly attractive, giving students and faculty easy access from the main campus.
"You can't put this way up in North County or way down in South County because you lose the synergy," Pierce said. "This is the only place to move the needle for SDSU."
14 Page Initiative
SDSU West's 14-page initiative — Proposition G on the November ballot — provides for the city to sell about 170 acres that make up the Qualcomm site to SDSU at fair market value for development of a football stadium as the home field for the SDSU Aztecs and a second campus.
The Aztecs have been playing at the former Qualcomm Stadium, now the SDCCU Stadium, since it opened in 1967 as Jack Murphy Stadium.
Details on how the property would be developed aren't included in the SDSU West initiative, but the university has produced a plan for what it wants on the site.
A rival ballot measure – Proposition E — by SoccerCity, formed by FS Investors of La Jolla, is centered around building a stadium for Major League Soccer that could be expanded for college football.
The SoccerCity proposal includes an entertainment district, housing that would be a mix of condominiums and apartments, office space that SoccerCity said could be used for an expanded SDSU, and parkland.
Prev Next