Much at Stake in S.D. Convention Center Expansion
Thursday, September 6, 2018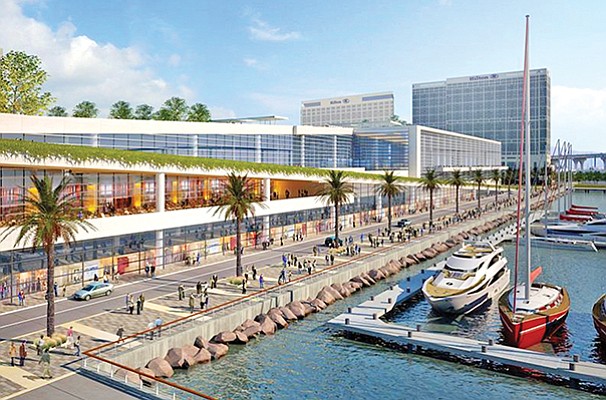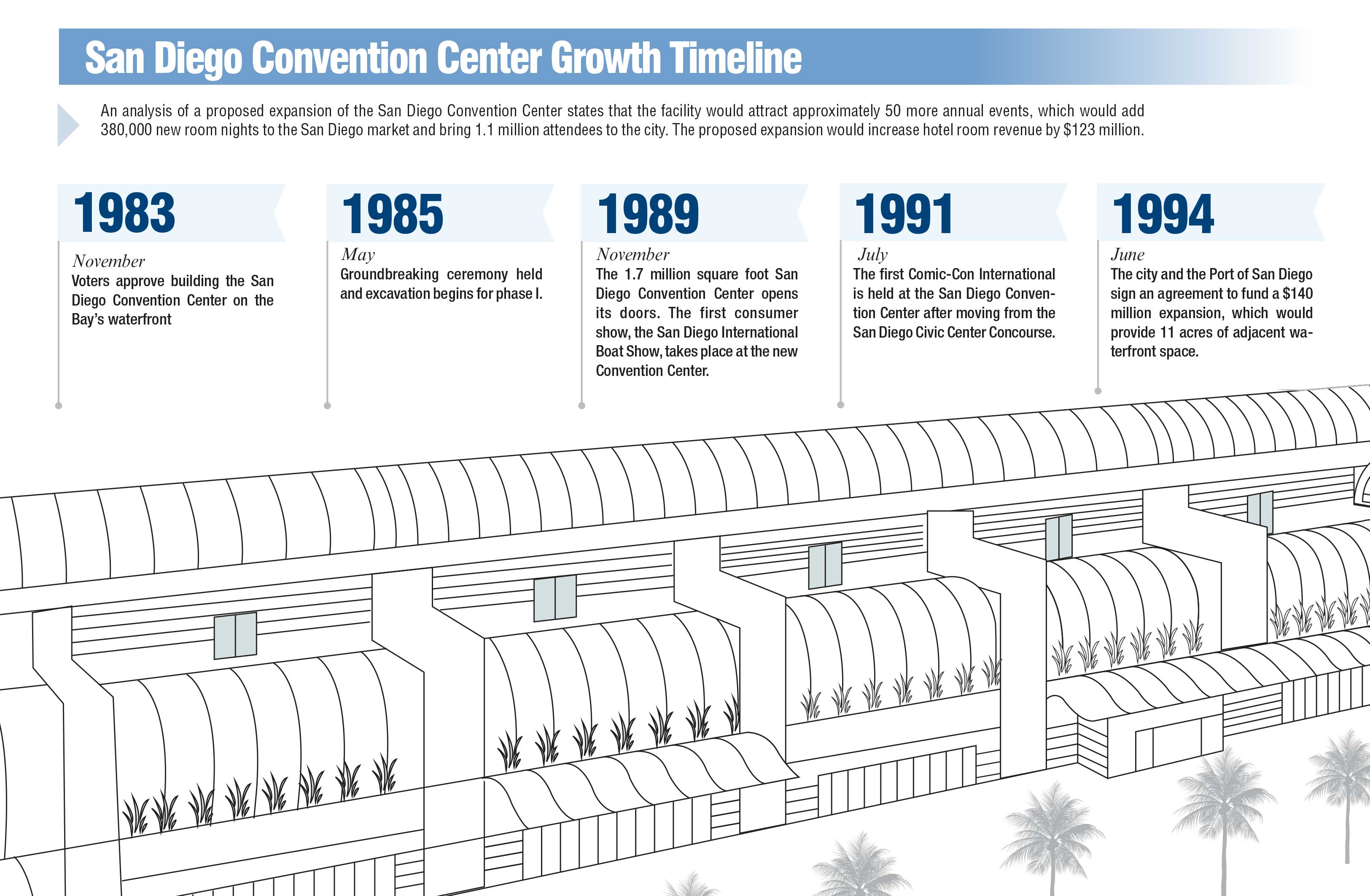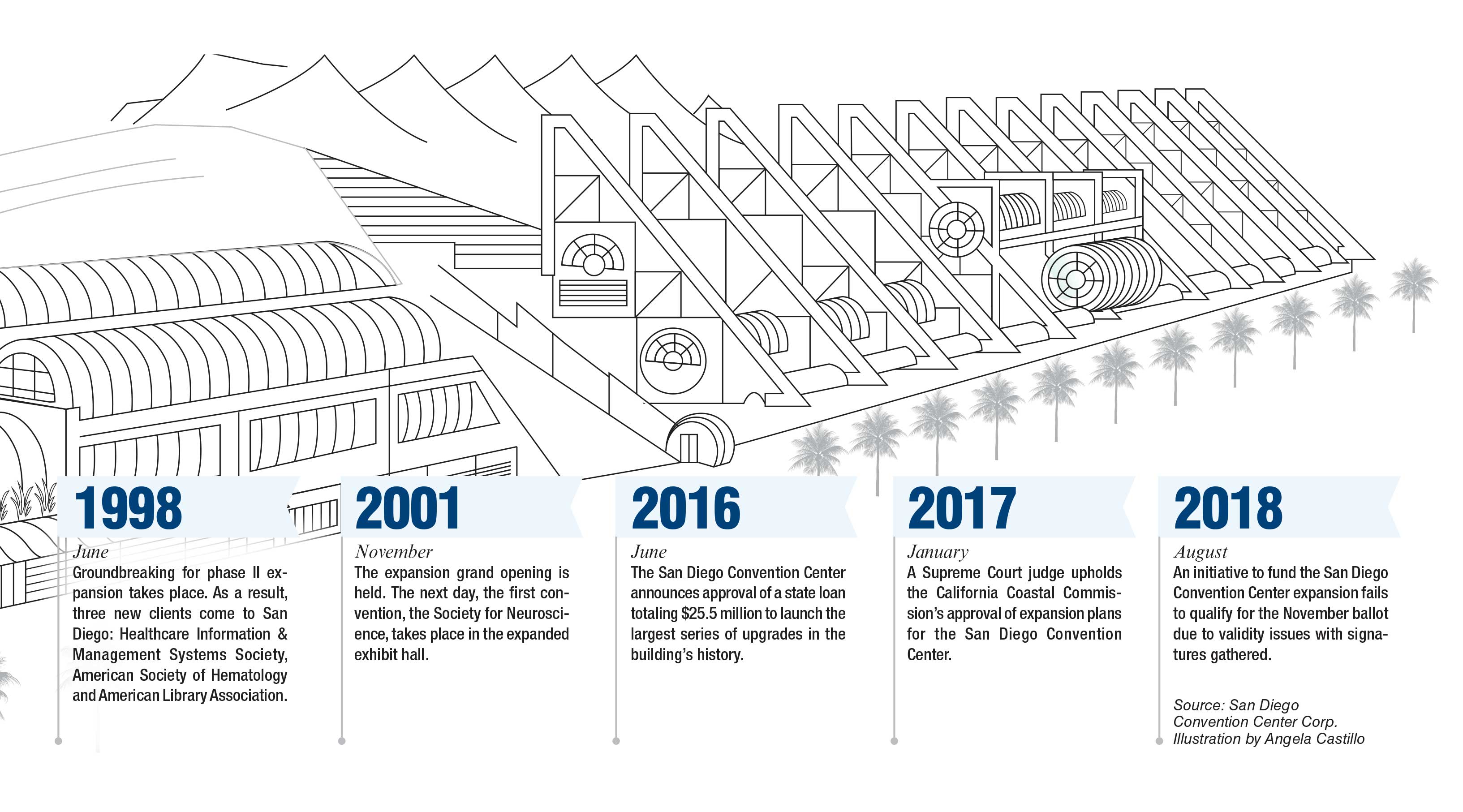 San Diego — An ophthalmology organization, a pharmacists group and an architectural and commercial lighting trade show and conference want in. They would bring tens of thousands of people with spending power of millions of dollars and a capacity to book thousands of room nights.
But they say they won't come unless the San Diego Convention Center is expanded, which is why despite a recent political setback the San Diego Tourism Authority and the Port of San Diego and others continue to insist the $685 million investment will be well worth it.
"We have a tremendous amount of demand for the building, but don't have the available space," said Joe Terzi, president and CEO of the San Diego Tourism Authority. "We currently book about a million rooms a year with the current convention size. If we expand as originally contemplated, we would book about 400,000 more annually."
According to an analysis provided by the San Diego Convention Center Corp., an expansion would allow the facility to attract approximately 50 more annual events which would add 380,000 new room nights to the San Diego market and bring 1.1 million attendees to the city. The proposed expansion would increase hotel room revenue by $123 million.
Countering naysayers, supporters contend that not only would the expansion benefit San Diego's staple Comic-Con International, which has been held in the county for 49 years, there are other companies, ranging in size, length of commitment and economic impact, that are eager to bring their respective conventions to San Diego once expansion occurs.
Terzi says there are three categories of potential convention center contracts pending expansion: those by companies that have used the space before but have outgrown the current convention space; those that are currently hosting their conventions in San Diego but whose conventions will probably outgrow the current space in the near future; and larger conventions that have not been in San Diego but have expressed interest in coming if the expansion happens.
After a preliminary count of petition signatures failed to qualify the $685 million convention center expansion on the November ballot, a full verification of voter signatures by the county Registrar of Voters is underway to determine if the initiative could be placed on a future ballot.
Additional Conventions
Debra Rosencrance, vice president of meetings and exhibits for the San Francisco-based American Academy of Ophthalmology, says if the city goes through with the expansion, the company would make San Diego its West Coast option. Its annual convention, which has an average attendance of 24,000 with an average stay of 4.5 nights and 13,000 hotel room bookings, has a projected regional impact of more than $70 million.
Prev Next