Sorrento Mesa Office Building Sold For $9.2M
Wednesday, September 5, 2018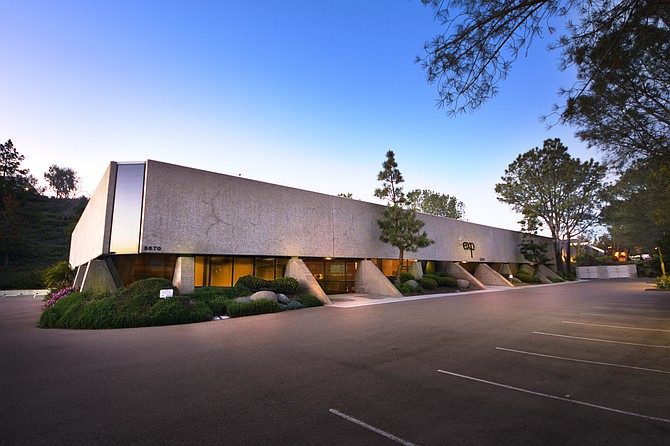 A Sorrento Mesa office building has been sold for about $9.2 million.
The 19,894 square-foot building at 5670 Oberlin Drive is leased to EXP US Services, an engineering and architectural firm.
Renovated in 2004, the structure is LEED Gold certified by the U.S. Building Council.
The seller was Dayani Partners. The buyer was undisclosed as was the buyer's representative.
Matt Pourcho, Gary Stache, Anthony DeLorenzo and Doug Mack of CBRE represented Dayani Partners.
"This was a great opportunity for a passive San Diego investment, leased on a long-term basis to an international, quality tenant in one of San Diego's most attractive office submarkets," Pourcho said.