Life Sciences Reporter's Notebook: Some Biotechs Find Freedom in Self-Commercialization Model
Wednesday, September 5, 2018
San Diego — Not many biotechs in San Diego both develop drugs and commercialize them.
The second part is usually entrusted to large, out-of-town pharmaceuticals. Makes sense — consider the steep costs for late-stage drug development and marketing.
But in May, I wrote about longtime biotechs like Neurocrine Biosciences and Acadia Pharmaceuticals flying solo with treatments, desiring greater control and greater profits. Since then, upstarts expressed a preference for the self-commercialization model.
There's Rakuten Aspyrian, which in August announced a $150 million Series C round as the company's lead cancer candidate moves into a final-stage trial. The company plans to be a fully-integrated biopharma.
"To support long-term R&D we need to create long-term value and this can only be achieved by creating a commercial entity where commercial products support value to sustain continued investment and innovation," CEO Miguel Garcia-Guzman, said in a statement.
Another reason few self-commercialize: Big pharmaceuticals often gobble up local biotechs before a lead drug's final-stage clinical trial.
Build-to-buy isn't the goal of Gossamer Bio, which has stated it has long-term plans for San Diego. The upstart recently received a massive $230 million Series B round.
While San Diego biotechs often license drugs to an outside pharmaceutical, Gossamer in June pulled the reverse. The company agreed to develop and commercialize compounds from Cincinnati's Aerpio Pharmaceuticals, in a deal worth as much as $420 million, if milestones are met.
The Funds Find Co. Instead of Vice Versa
Gossamer's huge round turned heads — and then came Samumed. The company last month brought in $438 million financing round to develop medicines that it says can regenerate damaged tissue.
Curiously, a news release accompanying the announcement didn't include participants in the financing round, breaking with the norm. So, I followed up.
"You are correct, the family offices, high net worth individuals, and sovereign funds that participated in our financing round were not disclosed. We did disclose the only VC firm that participated in this round, which was Vickers Venture Partners," Samumed in a statement. 
"Samumed corporate agreements require the company to keep the identities of investors confidential. Our investors have the right to disclose their identities, but the company does not."
This we do know: Vickers, a Singapore-based venture capital firm, also took part in Samumed's prior round, as did IKEA's private venture firm.
A furniture company investing in biotech may sound odd. But cash is cash; the company in total has raised $650 million.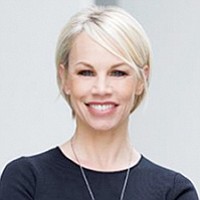 Making Digital Health Happen
A California Life Sciences Association panel on Aug. 23 in La Jolla took on a hefty topic: What's next for digital health?
For the uninitiated, digital health is the convergence of technology and health care, promising to improve everything from health records to ushering in value-based care, which emphasizes quality over quantity.
Thing is, the public and regulators must be on board for digital health to take off.
Melinda Richter, head of Johnson & Johnson Innovation, JLabs, said key will be showing how technology transformed industries for the better despite logistical hurdles.
She cited the example of banking on cellphones, which once seemed a tall order on account of security and software exchange issues. Until it wasn't.
"You paint this story so folks like legislators or regulators can understand where we're trying to get to, and not create it as a scary place, or as an impossible place," Richter said.