Capstone Advisors Buys In Phoenix, Sells in North Carolina
Wednesday, October 31, 2018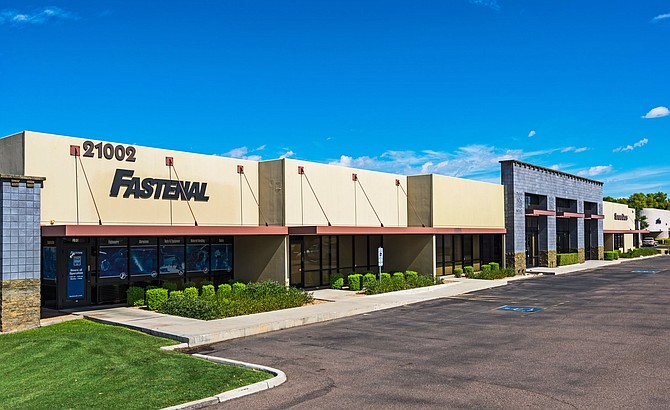 Capstone Advisors based in Carlsbad has acquired a Phoenix industrial complex for $6.6 million and sold a North Carolina shopping center for $5.9 million.
The two-building First Rose Garden flex industrial property in the Phoenix submarket of Deer Valley at 2100 North 19th Ave., and 1950 Rose Garden Lane has combined space of 73,317 square feet.
The buildings are 87 percent leased with tenants that include Fastenal, Sonoran Doors and Cool Events.
Capstone plans to renovate the buildings with new exterior paint, lighting, landscaping and enhancements to building systems.
"This property is a great complement to our existing portfolio in Phoenix and represents a continuation of our growth strategy in strong markets," said Alex Zikakis, president and CEO of Capstone Advisors.
"The rental rates for commercial properties still lag what they were before the Great Recession, which makes us optimistic that there is still a reasonable amount of rent growth to come in the market," Zikakis said. "This potential for growth makes this a great opportunity to demonstrate our strengths in owning and managing value-add commercial properties."
The seller, CALCAP Advisors, was represented by Steve Lindley of Cushman & Wakefield. Capstone represented itself.
Financing was provided by Silvergate Bank of La Jolla.
In North Carolina, Capstone advisors sold the Knightdale Crossing shopping center to Tri and Tammy Doan, who were represented by Patrick Gatewood of Property Resources of Raleigh.
Matthew Greenspoon of RTP Capital Advisors based in Raleigh represented Capstone Advisors.
Capstone Advisors had owned and managed the shopping center since 1998.