Imperial Beach Apartments Sold For $2.9M
Sunday, October 21, 2018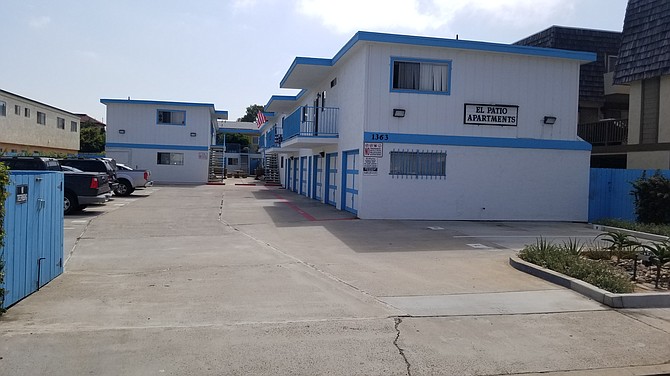 An Imperial Beach apartment and townhome complex has been sold for $2.9 million.
El Patio Apartments at 1363 13th St. was sold by The Perez Family Trust to Del Coronado Villas, LLC.
Built in 1979, the 9,600 square-foot complex has 14 apartments and townhomes.
They range from 550 square feet for a one-bedroom, one-bathroom apartments to 934 square feet for townhomes with two bedrooms and one bathroom.
The complex also has four garages of 200 square feet each.
Chris J. Robinson, principal at ACRE Real Estate Services, represented both parties in the transaction.