Teradata Will Add 200 Jobs In HQ Move to Rancho Bernardo
Sunday, October 14, 2018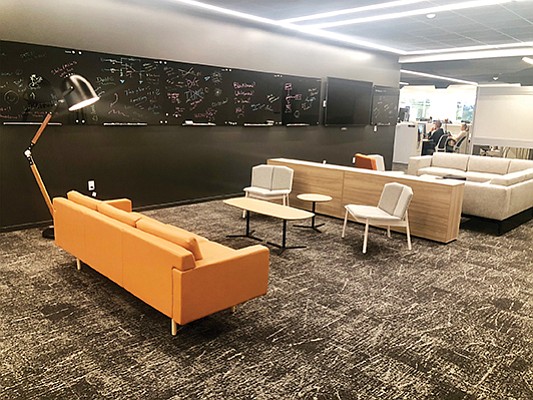 Teradata Corp. will hire 200 local employees after moving its headquarters from Dayton, Ohio, to San Diego Oct. 8. The software company already had a large presence at its Rancho Bernardo campus, with more than 1,000 employees. A company spokesman said the new hires would be a broad mixture of positions, including both administrative and engineering jobs.
Teradata's (NYSE: TDC) former Dayton headquarters, which housed 300 employees, will close with the move. Many company executives already called the San Diego campus home, including Chief Operating Officer Oliver Ratzesberger and Chief Marketing Officer Martyn Etherington. Teradata CEO Victor Lund, who was based in Salt Lake City, will also work out of the San Diego office.
The move is expected to cost Teradata between $35 million and $45 million in the next two years, according to an Aug. 6 filing with the Securities and Exchange Commission. Those costs include:
• $21 million to $26 million in severance
• $6 million to $8 million for costs related to facility leases
• $8 million to $11 million for legal and other costs
Teradata added 65,000 square feet to its Rancho Bernardo campus to provide office space for the new employees. The company also added amenities to help recruit new talent, including a yoga studio, gym, juice bar and collaborative workspaces. elise
Teradata reported $2.156 billion in revenues in 2017. The company is in the process of shifting its business from data warehousing company to cloud-based analytics, which it emphasized in its headquarters move.