Westcore Properties Acquires Distribution Center For $53.4M
Wednesday, October 10, 2018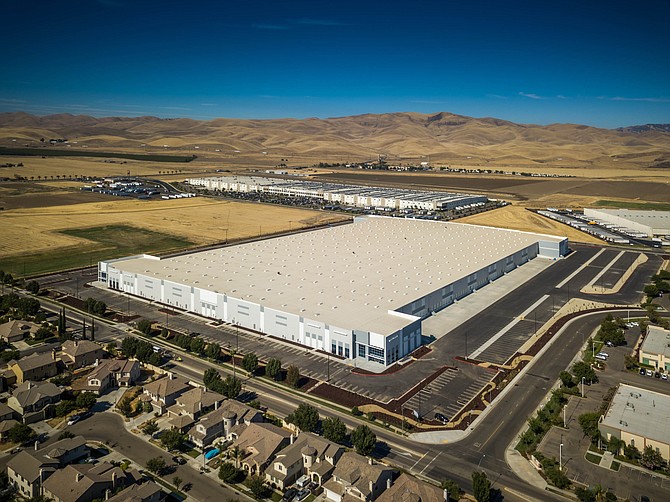 Westcore Properties based in San Diego has acquired a Patterson warehouse distribution center for nearly $53.8 million.
The 712,130 square-foot property was sold by Keystone Corp. of Raleigh, NC.
Completed in August, the Pacific Distribution Center features 112 dock doors and 36 feet of clear height on a more than 34-acre site at 400 Park Centre Drive. The center has parking for 356 vehicles and 250 trailers.
"We believe the Central Valley industrial market is poised for prolonged strength," said Peter Mette, Westcore Properties director of acquisitions.
"Pacific Distribution Center presented the opportunity to acquire a large-scale, Class A, brand new industrial building and enhance value through our leasing strategy," Mette said.
Michael Goldstein and Ryan McShane of Colliers International represented Keystone Corp.
Westcore Properties represented itself in the transaction.
"Pacific Distribution Center offers direct access to all of the Bay Area, Northern California and major West Coast population centers via Interstate 5," said Goldstein, executive managing director at Colliers.
"It's a state-of-the-art building surrounded by retail amenities and new, affordable housing. PDC (Pacific Distribution Center) is recently shell complete and ready for immediate occupancy."