RETAIL: SUBSCRIPTION SOAP SERVICE DELIVERS NATURAL PRODUCT, LAUGHS
Humor Helps Sell Hygiene
Sunday, October 7, 2018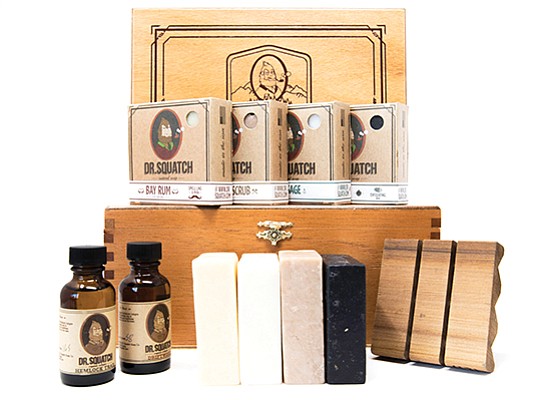 You would be hard pressed to find a company in any industry that does not offer a subscription service.
Dr. Squatch is capitalizing on this trend by providing a subscription-based soap service for men who would rather not spend their days browsing farmers markets for a natural soap solution.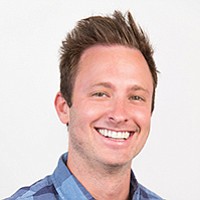 DR. SQUATCH
Revenue: $5 million projected in 2018
Founder: Jack Haldrup
Year Founded: 2013
Headquarters: San Diego
Employees: 2
Company Description: Soap sales and subscription service for men.
Founder Jack Haldrup started the San Diego company after being diagnosed with psoriasis in his early 20s. It was this diagnosis that Haldrup says sent him down a rabbit hole of nutrition and how it relates to skin and general health. This ultimately led to personal care products, said Haldrup.
"As a part of my journey, I stumbled on natural handmade soaps, and I really liked them, it was a way better experience," Haldrup said.
Male Order
Still, Haldrup says if he told his buddies that he went to the farmers market to buy soap, they would — in somewhat typical masculine form — laugh at him.
"I saw an opportunity to bring this product, a handmade high quality soap, ones that are sold at farmers markets, that is made in a specific way, cold process — which means mixing vegetable oils in their raw form — and bring it to a mass male audience, the average dude, just because I thought it was a better experience," Haldrup said.
'Funny Brand'
"If I can create a funny brand that they can relate to, they will try the product and actually experience it. The company's name represents a wild and free kind of symbol of masculinity. We make the soap and we have a warehouse in house with raw materials sourced globally," he said. Haldrup says Dr. Squatch is shipping roughly 600,000 bars of soap annually, after launching the company with his personal savings of less than $10,000.
Dr. Squatch is onto something, as it has amassed over 18,000 subscribers through various types of digital marketing, according to the company. Customers pay on average $10-$12 per month for a customized subscription of a variety of soaps. Given the size of the potential market, Haldrup says at this point there are two ways the company could move forward.
"One is to continue the growth we are doing, doubling every year. That is a very nice healthy business for a small team. Or go big and do a big exit. There is a lot in the men's grooming category that is sold for a hundred million or a billion like Dollar Shave Club and Native Deodorant, but I do like the autonomy. We like having a small team," he said.
Trends in Co.'s Favor
Haldrup says his products are not used to solve skin issues but they are keying in on the growing affinity for natural products among consumers. A lot of trends are working in the company's favor with men spending more on grooming and more money is going into natural products every year, he says.
Part of the company's success lies in the fact that it is marketing a skincare product for a demographic that often goes overlooked, and digital marketing has played a huge role in targeting its preferred consumer.
Humor Sells
"We have grown fast. There were a couple major turning points. We made funny photos and wrote funny copy, and tested out what works. Most of the growth has come through online initiatives. As we have grown, we have invested in developing our own content, like video for Facebook and YouTube as we continue to scale."
Haldrup says while there were rough patches in starting the business, once he started using Facebook ads, the company grew rapidly.
"Within a month or two from that I tripled the size of the business from $15,000 a month to $45,000 a month and that was the real turning point," he said.
The founder says that the biggest lesson to scaling is to focus on doing one or two things really well, instead of spreading yourself too thin.
"Our company is successful in its own right. Once I started to focus on only Facebook ads, that made a huge difference. You can do SEO, paid marketing, video, but you can't do it all at once. You have to be really good at one or two things," he said.
Dr. Squatch now brings in approximately $500,000 a month and Facebook remains the biggest way the soap company finds new customers. The company has roughly a 5 percent to 6 percent churn rate, which Haldrup says is exceptionally high in the consumer goods industry.
"It's an affordable luxury and it's a cool way to have an upgraded experience for a few dollars more, but people stay on our subscription when they use it because it's such a better experience than what they were using before."
Doubling Down on Content
The founder says the company is focused on doubling down on developing original content on YouTube and Facebook to engage with consumers moving forward. 
"That is 100 percent the key for us and expanding out our product line. We are going to produce more soaps more often, things that are fun to try — a beer soap, a coffee soap, thing to keep our current audience engaged."