Casino Amenities Aim to Win Over Younger Visitors
Sunday, October 7, 2018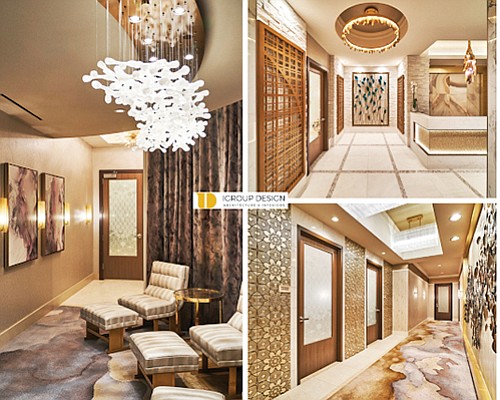 Can modern, swanky interior designs help put millennials in front of those slot machines?
Viejas Casino & Resort and Sycuan Casino are betting on it, and this typical non-casino-goer is here for it.
At the top of 2018, Viejas Casino & Resort opened the Willows Hotel & Spa, a luxury, adult-only boutique hotel expansion to the already-established main property. With chain art, modern light fixtures, an avant-garde carpet pattern and thoughtfully-designed and crafted furniture in sophisticated, clean colors like beiges and whites complemented by rich hues of gold and silver, the $300 million project is meant to cater to a younger demographic, according to the design company behind it, the San Diego-based iGroup Design. The property also has three new restaurants, a salt sauna, steam room and outdoor massage cabanas.
Slated to open in March, Sycuan Casino announced its $226 million hotel and resort expansion in 2017, which it hopes will attract younger guests, including families with school-aged children. The project includes a 12-story, 300-room hotel, a lazy river that kids can use, pool and garden and several new restaurants.
"With all of our new amenities, we are definitely hoping to bring a younger demographic that we may not have seen in the past, without alienating our current guests," said Stephanie Lasca, a spokesperson for the casino. "For example, our casino is currently 18 and older and with our expansion, we will be able to cater to families, which is something we've never done before."
The non-smoking expansion will now have a dedicated family pool and a "yellow brick road," which is a highlighted pathway on the perimeter of the property for families to get from one end of the resort to the other without having to navigate through different areas of the casino like smoking sections or 21 and older gaming environments. Alcohol will only be served on floors that are 21 and older, which is a new feature for the hotel as well.
While others may be unconvinced that a change in design can appeal to millennials, for those who may not necessarily care for the craps table or baccarat but may enjoy visually-appealing décor and plush accommodations, put these two on your bucket list and count me in.