Brain Corp., SoftBank Team up to Build Robotic Vacuum
Monday, November 26, 2018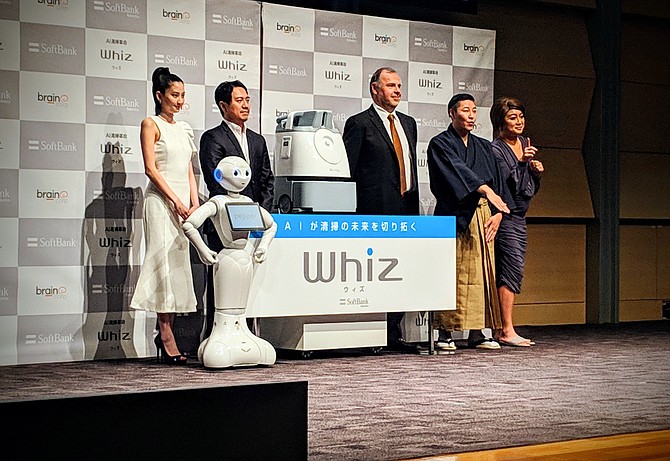 After entering the Japanese market in September, Brain Corp. is launching a new product with the help of SoftBank Robotics.
Last year, SoftBank's Vision Fund led a $114 million series C funding round for Brain Corp. Since then, the San Diego-based artificial intelligence company has struck new partnerships, and brought a steady stream of robotic cleaning products to the market.
Its latest offering with SoftBank is an autonomous vacuum cleaner designed for commercial uses, such as retail and office spaces. The vacuums use Brain Corp.'s cloud-based AI platform called BrainOS. It allows users to train a route for the self-driving cleaning machines and scans for obstacles using sensors.
"This effort with SoftBank Robotics represents an important milestone in our company's development," Brain Corp co-founder and CEO Eugene Izhikevich said in a news release. "BrainOS is now powering numerous robots of different sizes and use cases, thereby proving that BrainOS has the capability and flexibility to effectively automate any mobile machine. On top of that, this vacuum's robotic drive system can be leveraged by Brain Corp's partners to create additional BrainOS-powered robots in applications like delivery, security and healthcare, just to name a few."
Sales of the new vacuum are slated for 2019, initially focusing on the Japanese market. Brain Corp. launched its first product, an industrial floor cleaner, in 2016.