Philanthropy: CAF Can Take a Victory Lap Following A Successful Month
Sunday, November 25, 2018
In celebration of its 25th anniversary, the Challenged Athletes Foundation announced it raised $3.2 million during a two week period in October 2018 as a result of three signature fundraising events: The Million Dollar Challenge Bike Ride, Aspen Medical Products San Diego Triathlon Challenge and YMCA of San Diego County Tour de Cove. Among the highlights were that Meb Keflezighi, Olympic medalist and winner of New York and Boston Marathons, attended the San Diego Triathlon Challenge event at La Jolla Cove for the first time. Zak Williams, son of Robin Williams, presented a surprise grant out of the Robin Williams Endowment Fund to 14-year-old Lera Doederlein, a double above knee amputee who was adopted from Russia. For the Million Dollar Challenge, 166 cyclists including 17 challenged athletes rode various routes down the coast of California, raising $1.8 million to support CAF's mission. Visit challengedathletes.org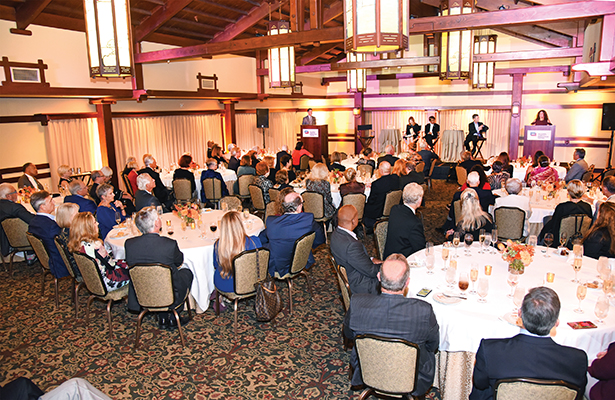 Conflict Resolution Center Continues to Inspire Solutions
The National Conflict Resolution Center celebrated 35 years of global impact recently with a forward-thinking discussion of the organization's impact in the community over the years, as well as what the future holds for the organization, its clients and communities it serves. The event was held at the The Lodge at Torrey Pines. Presenters were Summer Stephan, district attorney, San Diego County; Constance Carroll, chancellor, San Diego Community College District; Cindy Marten, superintendent, San Diego Unified School District and others. Co-hosts were
Dr. Jeanne Herberger, Malin Burnham, Joye Blount and Jessie J. Knight Jr., Carol and Jeff Chang, Phyllis Epstein, Anne Evans, Peter Farrell, Betsy Manchester, Jack McGrory, Jeff and Karen Silberman, Peter Seidler and Debbie Turner.
Founded in 1983 by the University of San Diego Law Center and the San Diego County Bar Association, the National Conflict Resolution Center provides the resources, training and expertise to help people, organizations and communities around the world manage and solve conflicts, with civility. Visit ncrconline.com.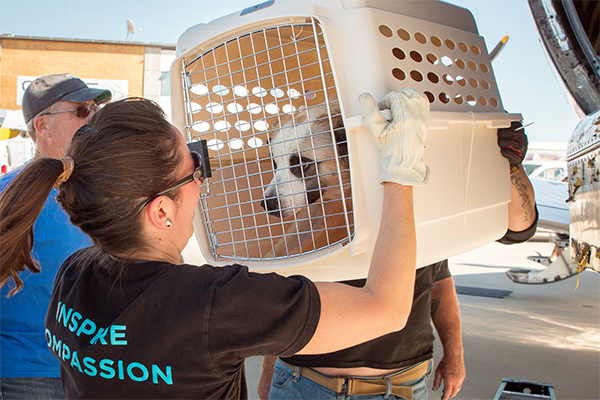 Find a Dog That Is Looking for You
The Helen Woodward Animal Shelter announced that some of the dogs transferred to San Diego from shelters in Florida after Hurricane Michael are ready for adoption. In late October, 93 dogs were flown to San Diego to create space at shelters in the Florida panhandle for animals that have been displaced by Hurricane Michael. Fifty-nine of those dogs were then transferred to other animal shelters and rescues throughout California. These pets are not direct victims of Hurricane Michael. They are dogs who were transported to San Diego to create room for pets that have been lost, strayed or abandoned due to the hurricane. These pets do not have owners who will be searching for them when the conditions improve. All of the dogs will be spayed/neutered, current on vaccinations and microchipped. The available dogs can be found on San Diego Humane Society's website, sdhumane.org/pet.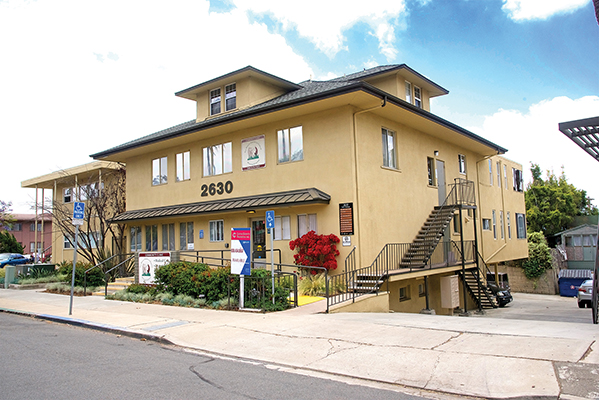 Grant Aims to Connect Care To Native American Community
The Substance Abuse and Mental Health Services Administration announced that it has awarded a grant in the amount of $1.25 million to the San Diego American Indian Health Center to be allocated over a five-year period.
To implement the grant, SDAIHC project staff will work closely with the local Native American community to establish a community advisory council made up of native youth and adults to advise project development. Program activities will include sponsorship of an annual Gathering of Native Americans and the development of social marketing strategies designed to reduce stigma associated with seeking mental health care.
Previously announced, the health center is one of 11 tribal organizations across the nation selected by SAMSHA which received a total of $13.4 million in grants over three years to participate in the "Circles of Care" project for planning and developing infrastructure to improve the mental health and wellness of Native American children, youth, and families.
The San Diego American Indian Health Center is a private, nonprofit Federally Qualified Health Center that has been operating in San Diego since 1979. It is a key resource for more than 20,000 low-income community members and American Indians who receive health care services at its downtown San Diego facility. Visit sdaihc.org.