Mission Valley Is Hot for Office Projects, Which in Turn Bring More Multifamily
Thursday, November 22, 2018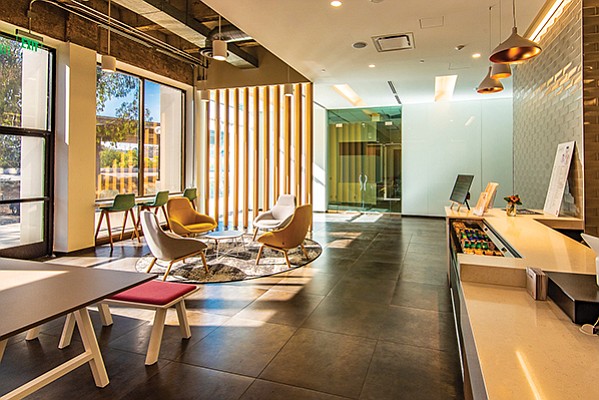 Mission Valley is about to undergo a surge in office redevelopment.
Most recent was the $6 million renovation of a 46-year-old former Valley Corporate Center by The Casey Brown Co.
That comes just after the same company this past summer finished the $40 million transformation of the former San Diego Union-Tribune newspaper campus into 340,000 square feet of top-grade office space, renamed Amerpersand.
With 90,000 square feet of Ampersand leased to Encore Capital Group, The Casey Brown Co. this month brought to market the renovated Valley Corporate Center at 591 Camino de la Reina with a new name — Tower 591.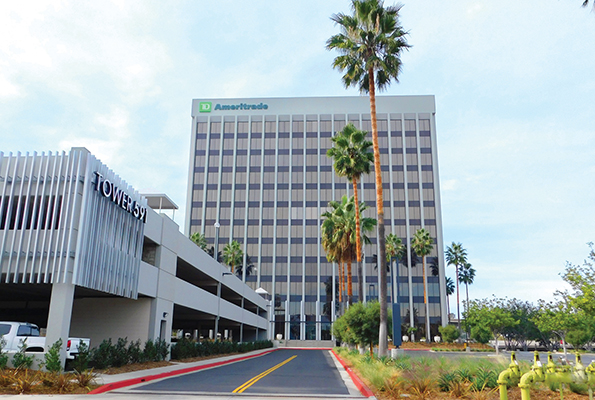 Urbanization
Commercial real estate brokers who work Mission Valley said demand is so high that Ampersand and Tower 591 should have little difficulty attracting tenants.
"Taking a step back, if you kind of look at what's driving some of the excitement around the county, the urbanization of some of these submarkets is really driving it," said Matt Carlson, a senior vice president of CBRE.
UTC has gotten a lot of the attention of late, but Mission Valley is the submarket that already has some of what's coming to UTC, Carlson said.
"The trolley's already there, there's a ton of density there, there's a ton of retail there," Carlson said. "The office product is starting to meet the demand of what's already been there from a retail and a residential potential."
Other Mission Valley building owners are likely to follow The Casey Brown Co. in repositioning older buildings to meet the demands of tenants looking for creative office space, according to Carlson and other brokers.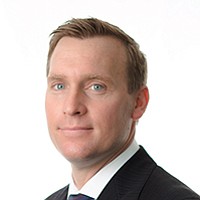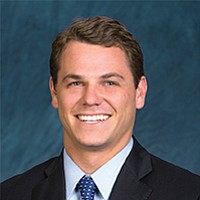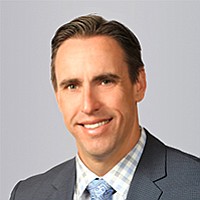 Good Growth
"You're seeing investment from office building owners because they see this urbanization in Mission Valley, they see the density, they see the walkability, they really think that's going to grow," Carlson said.
Tower 591 is a case in point.
The Casey Brown Co. acquired Tower 591 in January 2017.
"It was very, very tired, in need of some TLC," said Brandt Riedman of JLL, who is leading leasing of the building with Richard Gonor and Tony Russell of JLL.
"This building has one of the best locations within Mission Valley," Riedman said. "We sit right at the corner of the (Interstate) 8 and the (Interstate) 5. It has easy ingress and egress. We've got great views, even ocean views from the top floors."
Getting Stronger
As part of the renovation, the front entrance was redone with architectural features to make it more prominent, the lobby, restrooms and building corridors were remodeled, an open café area was added on the first floor, an existing gym was upgraded, and landscaping was added to the exterior.
"Now, you walk in there and it's just a much better feeling place," Riedman said. "Mission Valley is a very strong submarket that's just going to continue to get stronger with all the multifamily development coming on line."
Cushman & Wakefield reported that for the third quarter of 2018, median rents sought by Mission Valley landlords for Class A office space was $3.43 per square foot, slightly above the $3.34 median rent sought by downtown building owners.
"You're seeing asking rates in Mission Valley that have exceeded the peak asking rate in 2007," said Derek Applbaum, vice president of Colliers International in San Diego.
A Rising Tide for Offices
As landlords renovate older buildings to bring them up to Class A standards, a side effect has been to push rents up for Class B and Class C buildings as overall demand for office space ratchets up.
"It's allowing all the B-minus, B-plus buildings to just improve their rates," Applbaum said.
Derek Hulse, managing director of Cushman & Wakefield in San Diego, said Mission Valley "was arguably one of the healthiest submarkets among the major submarkets in the county."
Helping to drive demand in Mission Valley is a changing perception, Hulse said.
"A lot of people look at Mission Valley as the suburbs. If you're not downtown, you're in the suburbs. If you really look at Mission Valley, it's not suburban. It has public transportation, an abundance of multifamily housing, retail," Hulse said. "It's urban. It's not the suburbs."
Revised Community Plan
Hulse, who is a member of the Mission Valley Planning Committee, said a revised community plan slated to go to the San Diego City Council in late 2019 for approval will encourage development to make Mission Valley more urban and more walkable.
"If we believe in the live-work environment where people want to live and work in the same area, there's very few areas that deliver that. Downtown is one, UTC is going to experience that kind of transformation, and there's Mission Valley," Hulse said. "Right now, the population in Mission Valley is about 20,900. There's about 7,241 apartment units. Projections are that the population will be 30,000 in 2020, 35,000 in 2030."
Over the next few years, the number of apartments in Mission Valley is expected to double, Hulse said, adding that, more than 4,000 apartments are under construction in Mission Valley or planned.
"The demand for office space is related to the demand for housing and the demand for having your place of employment near your home and your retail," Hulse said. "Outside of downtown, Mission Valley has the most multifamily planned or under construction in the county. It's just exploded down there."
SEE MORE: CRE Markets Don't See Downside As Sectors Keep Flourishing