PROPERTY: STRONG LABOR MARKET, SAN DIEGO'S POPULARITY STOKE MOMENTUM
CRE Markets Don't See Downside As Sectors Keep Flourishing
Sunday, November 18, 2018
Commercial real estate in general is booming in San Diego, with many brokers expecting a strong finish to 2018 in most sectors.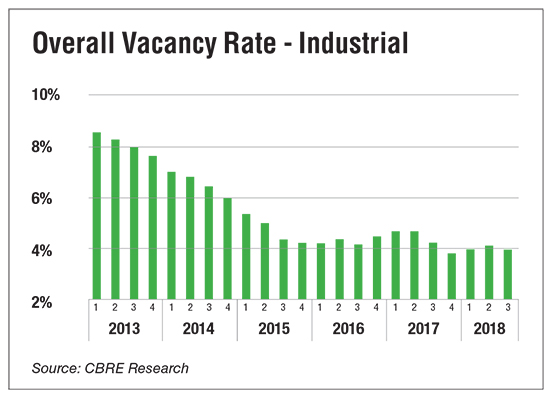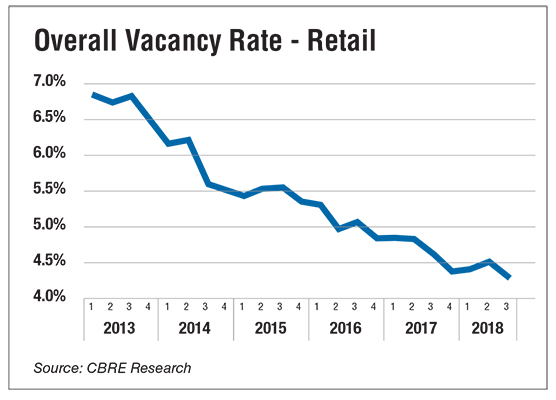 Demand for office, industrial and retail space is on the rise.
The exception is in apartments, where demand is strong among investors but there's limited amount of property to buy, said Darcy Miramontes, executive vice president of JLL in San Diego.
So far this year, investors have put $1.9 billion into multifamily projects, she said.
By year's end, that's likely to top $2 billion — still below the $3 billion recorded in 2017, Miramontes said.
"It's not for lack of demand. It's lack of available property for sale," Miramontes said.
The outlook is brighter in other segments of the commercial real estate market.
Office Construction
Colliers International reported that 2018 will end the year with the highest level of new office construction in the past nine years with eight projects under way totaling 11 million square feet.
Based on the performance through the third quarter of 2018, Colliers also predicted that by the end of the year, office rents sought by building owners will likely reach an historic peak and continue to rise by 2 percent to 3 percent in 2019.
JLL reported that industrial leasing activity in the third quarter was the highest in more than 15 years for warehouse and distribution and manufacturing big block spaces.
CBRE reported that San Diego's retail market "made a strong rebound" in the third quarter with the rental rates sought by landlords topping the record set in the previous quarter at $2.44 per square foot.
Strong Labor Market
"The strong performance of the commercial real estate market is not surprising given the positive numbers in the labor market," said Lynn Reaser, chief economist at the Fermanian Business & Economic Institute at Point Loma Nazarene University.
"Companies across a wide range of industries are adding workers and the jobless rate has fallen to just 3.2 percent in San Diego County. Companies' largest problem in many cases is finding qualified workers to fill open positions," Reaser said. "The robust performance in warehousing and distribution reflects the rapid growth of e-commerce. Office space strength reflects the expansion of biotech and other technology, as well as all of the business services, ranging from software engineering to legal services, to support those enterprises."
Raising some concern for the coming year are rising interest rates.
Prev Next