PROPERTY: OLDER HOMEOWNERS CAN USE EQUITY IN HOME FOR MOVE
Demographics Lead Developers to Senior Housing Projects
Thursday, November 15, 2018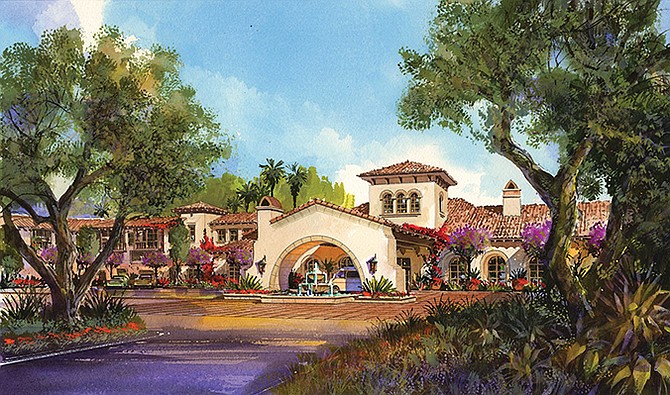 Senior living projects are popping up at an increasing rate in San Diego County as developers hope to tap an exploding market which many said is vastly underserved.
"To me, the question is why haven't they been here earlier," said Dana Kuhn, a lecturer in real estate development at San Diego State University and director of quality control and training at John Burns Real Estate Consulting.
"They're all over the place in Texas and Florida," Burns said. "We have baby boomers aging in place in houses that really aren't built for elderly people and in neighborhoods that don't have the amenities that older people enjoy."
New Entries
Among the latest entries to the senior living market in San Diego County is Sienna at Otay Ranch, which was set to officially open Nov. 14, and The Glen at Scripps Ranch, which this month offered tours to prospective residents with construction nearing the halfway mark.
SANDAG (San Diego Association of Governments) projects that the number of people aged 85 and older will increase by more than 200 percent by 2050.
"The demographics would tell you it's a hot market," said Paul Downey, president and CEO of Serving Seniors.
"We're going to be approaching a million older adults by 2030," Downey said. "Moving into this market makes sense."
Serving Seniors provides housing, social services, health services and meals to low income people aged 60 and over.
This population isn't the target market for places like Sienna and The Glen, but Downey said The Glen and Sienna are welcome additions.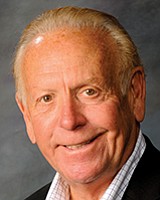 Meeting Needs Across Spectrum
"We need housing, we need care facilities across the spectrum from high end to folks we serve — seniors who don't have much," Downey said. "The more housing you get at the upper end is great because it hopefully frees up more housing for lower income folks."
Sienna at Otay Ranch is a $31 million project by Douglas Wilson Cos. at 1290 Santa Rosa Drive in Chula Vista.
Managed by Milestone Retirement, it's the first of several which Douglas Wilson is planning in San Diego County as his company focuses on senior care housing in place of the multifamily projects which it once built.
Multifamily Flood
"Everybody's doing multifamily. My mailman is doing multifamily. When everybody's doing it, I'm going the other way," Wilson said. "If you look at the aging demographics, you've got an aging population that's living longer and there is clearly an undersupply of well designed, highly amenitized professional facilities that don't have the stigma, that aren't the old nursing home."
Prev Next