Caterers Put More Tasks on Their Plate To Profit Year-Round
Monday, November 12, 2018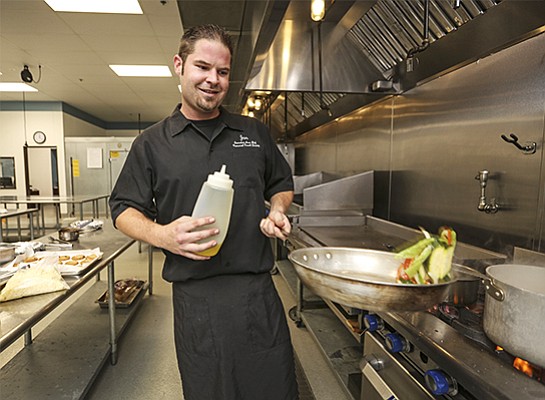 It was shortly before the Great Recession of 2008-2009 that Tracy Zemke, founder of Personal Touch Dining catering company, switched her business' focus from corporate events to weddings.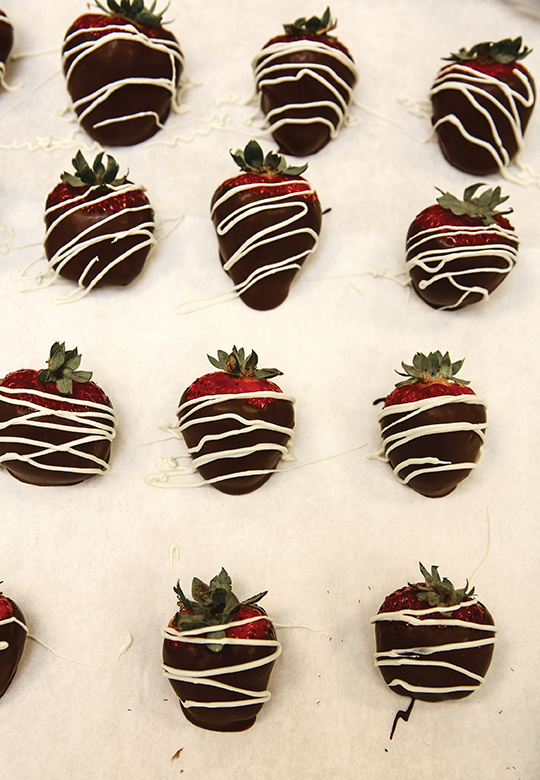 "Originally, the business started as on-premise catering and we mostly ran food service operations for large corporations," said Zemke, who started the Scripps Ranch-headquartered company in 1988 and has about 47 employees. "But, as the years went by and more and more people asked for different services, we started off-premise division of our company and doing less corporate stuff and more weddings."
The shift is what allowed Personal Touch Dining to survive the stock market crash as corporations that were once spending significant amounts of money to schmooze with clients no longer allotted budget for it. Thus, many local catering companies that relied heavily on corporate accounts eventually went out of business, says Zemke.
Like Personal Touch Dining, most caterers that were able to make it past the economic crisis did so by being clever about their business model. Now, a decade later and along with others that came after the meltdown, those same companies continue to stay creative to make sure their catering businesses thrive and stand-out in a crowded field; a search on Yelp for catering companies in San Diego lists over 50 of them with some of the top players in town being Giuseppe Restaurants and Fine Catering, The Abbey and The Wild Thyme Co. . In many cases, to ensure they remain in the black the companies not only depend on catering, they also provide additional services and are finding new ways to stay operational throughout the year.
Importance of Multitasking
Carl Winston, director of the School of Hospitality & Tourism Management at San Diego State University, says it is important for catering companies to multitask because profit margins can be low in such a crowded market, specifically in food catering.
"Even if you do a great event, you always have waste," he said. "Maybe you made too much food and it wasn't eaten. Or if you are putting together a buffet line, you just don't know how much will be eaten. And, if you don't make enough food, well, then, you're in trouble because now your customer isn't happy. Beverage caterers have a better profit margin, but, then again, people are not drinking massive amounts of alcohol every day."
For Zemke, it wasn't enough to just focus on weddings. Typically for caterers, the first quarter of the year is the slowest time, she says, adding that wedding season is mostly from March to November. December is a strong holiday catering month. But there are, at the very least, two full months of little to no business. Zemke, and other entrepreneurs, make concerted efforts to avoid the slump.
Investing in Venues
Personal Touch Dining first launched a venue management extension to the company, adding the first property, Mt. Woodson Castle in Ramona, in 2009 and then the Leo Carrillo Ranch in Carlsbad in 2015. Sometime in between, Zemke began working closely with schools, catering events like proms. In 2017, she opened the company's first fully-owned venue, Harbor View Loft on Harbor Island, which helped the company continue to maximize on its biggest market: weddings. Lastly, she began renting out her 10,000 square-foot commercial kitchen to small food business owners, and currently has 22 tenants. Last year, Personal Touch Dining's revenue was $4.5 million, up from $4.1 million in 2016 and $2.7 million in 2015.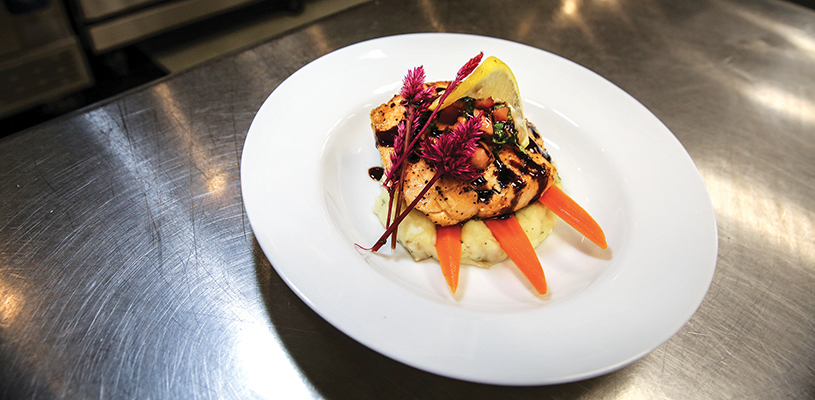 "By us diversifying and adding school projects, which tend to run from fall to early winter and then again in spring, and these other things, we minimized our slow season to just a few weeks in February and the rest of the time, we are busy," Zemke said, adding her company catered 291 weddings last year, up from about 120 five years prior.
Dealing With Slow Season
Michael Esposito, managing partner at Snake Oil Cocktail Co. LLC based in Barrio Logan, says while beverage catering is the company's primary business, it also manages beverage programs for various venues and does consulting for companies nationally, which allows it to stay pretty busy even during the slow season. Last year, the company grossed $1.81 million, up from $1.6 million in 2016 and $1.01 million in 2015.
"This all helps us set off the seasonality of the catering business," said Esposito, who works with the likes of the San Diego Symphony, Red Bull Organics and Mighty Leaf Tea Co. on catering projects. The company averages about 800 events a year and has 15 full-time employees and an additional 85 that are part-time. "The holiday season is great for catering business, too, but then it slows down again. So, we rely on other outlets, like the symphony, to stay busy through the year."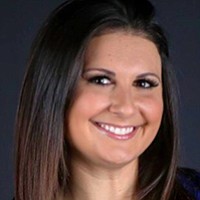 Earlier this year Ashli Finuoli helped launch a catering arm of the San Diego eatery, The Blind Burro, for which she is events and catering manager. The Mexican restaurant is the lone caterer for its parent company, Good Time Design, which owns eight venues in San Diego and two in Nashville, Tennessee.
"It's our way of fully utilizing the kitchen staff and bring in more profit," she explained. "We aren't big enough yet to have our own (catering kitchen only) crew … but, that is the goal." The Blind Burro has about 50 employees and is projected to bring in $10,000 on average a month from catering contracts in 2019.
Big Birds a Bonus
The Blind Burro has done a handful of catering orders, including a few weddings and has partnered with Union Cowork East Village. This year, its sister restaurant, The Deck at Moonshine Flats, sold Thanksgiving turkeys. The turkeys were made in an in-house smoker. "This is extra revenue for us," Finuoli said.
She adds that The Blind Burro's location, near the San Diego Convention Center, has been a plus, as most conventions tend to take place between January to March, which is usually slow season as far as wedding catering is concerned.

Correction: This story has been updated to reflect corrected locations pertaining to the Blind Burro.