University Heights Complex Sold For $2.3M
Wednesday, November 7, 2018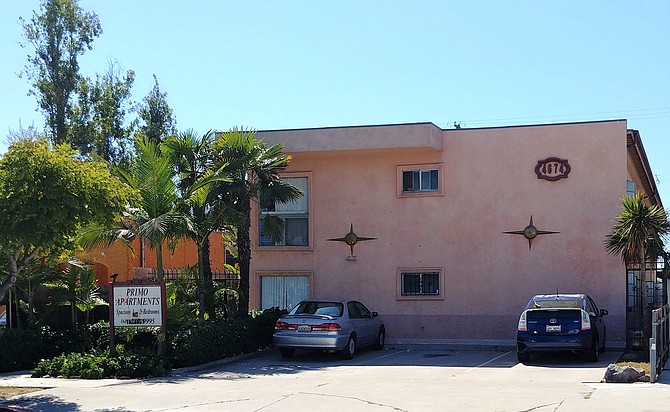 An eight-unit apartment complex in University Heights has been sold for $2.3 million.
Built in 1964, the 6,434 square foot Primo Apartments at 4674 Ohio St. consists of six two-bedroom, one-bathroom apartments and two one-bedroom, one-bathroom apartments.
The property was sold to Cardiff Coastal Properties, LLC.
The seller was The Veizaga Trusts.
Terry Moore of Apartment Consultants, Inc. represented the seller.
Cardiff Coastal Properties was represented by Bradley Murray.