VETERAN MEDIA-SALES EXEC JOINS FROM DESERT SUN IN PALM SPRINGS
Barbara Chodos Hired as Publisher of San Diego Business Journal
Wednesday, May 30, 2018
Barbara Chodos has been named president and publisher of the San Diego Business Journal, effective June 15. She will succeed Huntley Paton, who is moving to North Carolina to be closer to family.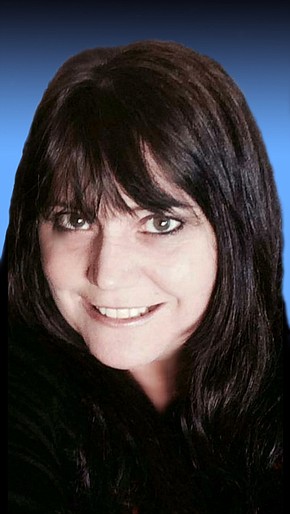 Chodos currently is vice president of sales and operations at The Desert Sun, a daily newspaper in Palm Springs owned by the Gannett Co. Previously, she spent 12 years in Newark, N.J., as vice president of advertising with the state's largest local daily newspaper, The Star-Ledger, and the state's largest news web site, NJ.com, both owned and operated by Advance Communications Corp.
"I am very honored to be joining the San Diego Business Journal," Chodos said. "My goal is to continue to showcase the great people, industries and companies that serve this region. The Journal has a distinguished track record of making connections in the business community that foster economic growth and development. I look forward to utilizing my background in marketing and communications to expand those conversations among all members of the business community."
Armon Mills, publisher emeritus of the SDBJ, led the search for a new publisher. He said Chodos "has an incredible background in media and has the personality and communication skills to be the next Business Journal leader and at the same time make a meaningful contribution to the San Diego business community."
Paton, who served as president and publisher of the SDBJ since September 2016, said the organization is in good hands with Chodos.
"Barbara has tremendous energy and leadership skills, and a terrific track record with some of the country's biggest, most-sophisticated media companies," he said. "She is a perfect fit for this community, and will do tremendous things for our readers, our clients and the staff of the SDBJ."
Said Chodos: "The first priority for my team will be to focus on enhancing the SDBJ suite of products in order to provide the greatest value for our readers and advertisers. We will be enhancing the print publication, including our List packages and special publications. We will also enhance the depth of our events and conferences. We will implement new and innovative multimedia platforms to provide more insightful and relevant news for our readers."
She added: "I am looking forward to reaching out to all members of the business community – large corporations, emerging companies, service providers, entrepreneurs, the civic community, the tourism industry, life sciences, defense companies – all the people who make San Diego's economy dynamic. I want to get their insights and feedback on how we can continue to best serve the business needs of this vibrant region."
The San Diego Business Journal has been providing local market intelligence to San Diego business leaders for almost 40 years and provides a growing array of products in print, web, mobile, daily newsletter updates and an audio version available in multiple languages.