PHARMA: SKIPPING PARTNERSHIPS CAN BUILD PROFITS AND SKILL SETS
Biotechs Seek Reward Of Commercialization
Monday, May 28, 2018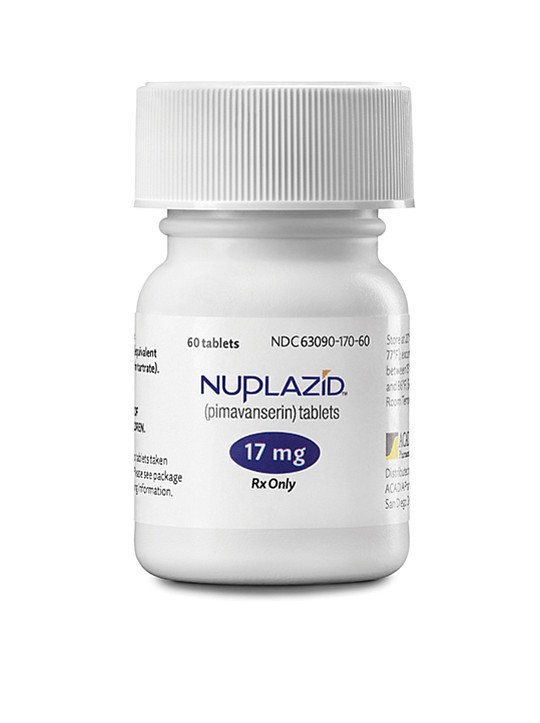 San Diego — Several San Diego biotechs — including Neurocrine and Arena Pharmaceuticals — are bucking the norm by handling drug commercialization themselves.
Facing steep costs to finish drug development and obtain regulatory approval, regional biotechs often pass the baton to large, out-of-town pharmaceuticals. These behemoths increasingly rely on partnerships and acquisitions, rather than in-house research and development. But some San Diego firms retain drug rights to keep control — and a greater share of profits.
"There's a whole range of reasons — operationally, mechanically, financially — that partnering out compounds just doesn't make sense," said Arena Pharmaceuticals CEO Amit Munshi.
Arena, which has two drugs heading into final clinical trials, plans to take them all the way solo. Biotechs typically entrust a drug giant with the last stage of clinical testing and muscling the drug to market. In turn, the large drugmaker gets a cut of sales.
Commercialization is only growing more expensive, seemingly making going it alone less attractive. But, Munshi said, investors increasingly reward the approach.
Optimizing Value Creation
"Investors are realizing that the value creation cycle is enhanced by not partnering things out. They're willing to support companies longer," he said, adding for investors, partnerships hurt the chances of a significant return.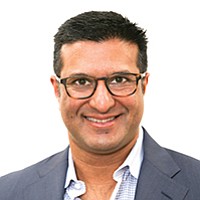 To Munshi, such deals mean being at the whim of another company, which may have other priorities. He also pushed back against the notion that big pharmaceuticals know best and thus collaborations are a validation, citing Celgene's clinical flops in recent years.
Munshi said the amount of talent in San Diego with expertise in late-stage development came as a surprise, given the region's reputation for early-stage biotech.
Collaborations can make for rocky relationships. San Diego-based Orexigen Therapeutics bought back rights to its weight-loss drug in 2016 following strategy differences with partner Takeda Pharmaceuticals.
In the aftermath, Orexigen's investment in direct-to-consumer marketing didn't pan out, either. It resulted in higher-than-expected spending and lower-than-anticipated earnings. With mounting debt, Orexigen last month struck an agreement to sell its assets for $75 million as part of a bankruptcy.
Most biotechs are preoccupied with drug development, not commercialization. Few drugs receive approval — or get close. But for those rushing to market, capital needs generally stand in the way of flying solo. Many investors exit after mid-stage trials.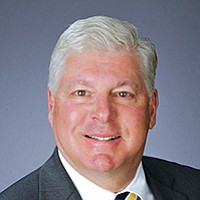 Getting Noticed By Big Pharma
"If they have even an inkling of becoming commercial companies and their products are showing the potential, the chances of those products not getting gobbled up by a large pharma partner are pretty slim," said Joe Panetta, CEO of the San Diego-based trade group Biocom.
Yet Panetta anticipates more fully integrated companies in San Diego's future as local biotech matures. Not a big increase, but more.
"We've got history with 40 years of industry, building all the support services that can accelerate the growth of companies. There is a ready sales force, for example. Everything you need is here," Panetta said.
Neurocrine stands as perhaps the most successful local example of self-commercialization. The company discovered and last year brought to market Ingrezza, which in the first quarter of 2018 posted $71.1 million in net sales.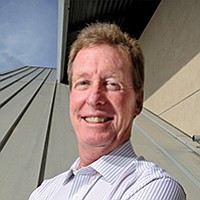 Having the Expertise
The company's past partnerships, ironically, prepared the company to go it alone. Cash from those deals enabled Neurocrine to build out its clinical development arm. In addition, collaborators helped the company grasp unfamiliar territory, including late-stage trials.
"We institutionalized all of those learnings as we went through," CEO Kevin Gorman said. "So we felt that we had the expertise internally."
Gorman said the disease area largely dictates whether to partner or not. Neurocrine's Ingrezza — the first treatment for the nervous system disorder tardive dyskinesia — required comparatively small late-stage clinical trials.
This kept costs down. So did a lean Ingrezza sales force, sufficient to reach a small prescriber base. In contrast, direct-to-consumer approaches — necessary for many drugs — demand hiring massive sales teams.
Markets, Gorman said, view untethered drugmakers favorably. A self-commercializing company that sees its bottom line grow by $500 million is more valuable than a company that takes in $500 million from partnership royalties.
"If you can commercialize your own drug, they (investors) see you're better able to repeat that," Gorman said.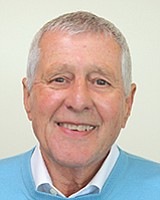 The Trailblazers
Gorman's preference for greater control owes much to the early days of biotech, when Genentech and Amgen played an outsized role in company strategy.
"All of these companies and their management team believed a biotech isn't successful until it discovers, develops and commercializes successfully its own drugs," he said. "So that's kind of where my belief system came from." 
Ionis Pharmaceuticals in Carlsbad has a different philosophy. Upon forming Ionis in 1989, CEO Stanley Crooke sought a "fully disintegrated" pharmaceutical model, he said in an April interview.
The model places an emphasis on partnerships and outside commercialization, through pharmaceuticals and Ionis spinout Akcea Therapeutics.
Of note, Massachusetts-based Biogen paid Ionis $1 billion in cash to develop neurological drugs, and Biogen handles sales and marketing for Ionis' blockbuster drug Spinraza.
The approach, Crooke believes, keeps the focus on cutting-edge discovery and development. He said that's beneficial long term, even if Wall Street might not understand Ionis' model today.
"I'm committed to it because I think it will lead to greater long-term innovation," Crooke said.
When Acadia Pharmaceuticals' Nuplazid launched in 2016, it had been years since a local company clung to drug rights. A prior contender was Optimer Pharmaceuticals, which in 2011 was poised to launch solo, but ultimately partnered with and eventually was sold to Cubist Pharmaceuticals.
Acadia's drug, which quells hallucinations and delusions associated with Parkinson's disease, generated $48.9 million in first quarter 2018 sales. (Acadia's stock recently stumbled on news that the U.S. Food and Drug Administration is re-examining Nuplazid, though the agency has stated the evaluation doesn't mean any new risk has been found.)
To aid with commercialization, Acadia in 2016 sold $200 million in stock, adding to its cash reserves.
While partnering is standard in San Diego, only 40 percent of companies nationally launching a drug for the first time chose this route from 2005 to 2016, according to a 2017 white paper by Quintiles IMS.
Benefits include tapping into existing infrastructure and increased chances of success in payer negotiations, states the paper. Yet going it alone, according to the research, brings the potential for greater reward, along with more risk.
Serial entrepreneur Rich Heyman said market assessments illuminate which path to take. They cover factors like pricing and market penetration strategies. Timing can't be ignored. A partner may accelerate a drug's launch, all-important if a competitor is in the picture.
"The companies have to take a look in the mirror," Heyman said.