Builders Are Facing Difficult Bid Process as Construction Costs Soar
Sunday, May 27, 2018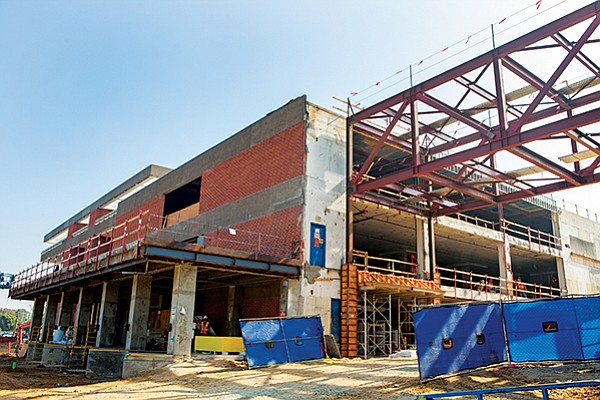 San Diego — Keeping up with rising construction costs is a difficult challenge for San Diego builders, contractors and developers, who said they're facing a fierce demand for the materials they use and the workers they need.
Add that to a booming construction industry here and elsewhere that puts further pressure on the cost of doing business.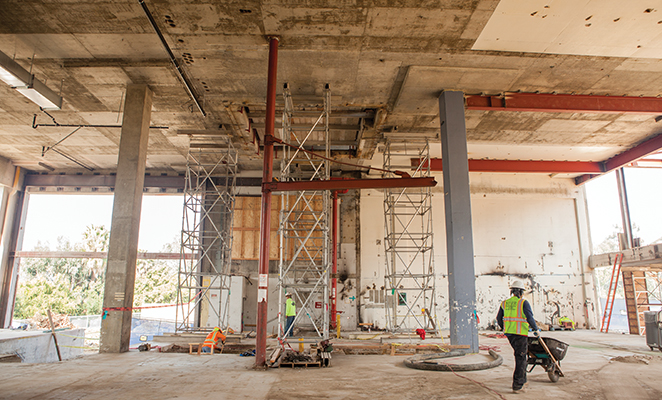 "They just keep going up," said Jeff Bingham, CEO of Bingham Construction said of his construction costs.
Bingham said it costs his company about 10 percent more to complete a project than it did a year ago.
"Anything that's glass is really expensive now. That could be glass in a door, glass in a wall, anything that's glass related, it's gotten really expensive."
Jeff Harper, president of Harper Construction and president of the San Diego Chapter of the Associated General Contractors of America, said rising prices can put contractors in a bind because they have to bid on contracts expecting to pay one price for materials, but then wind up getting charged higher prices when they actually start work.
Their options are to either absorb the increase or drop out of the deal.
"We're in a little bit of a gambler's situation," Harper said. "A lot of this seems to be almost like Wall Street where things go up and down based on rumors and yet we're stuck in the middle." Nationally, Associated General Contractors of America in May reported that the price contractors said they would charge for buildings jumped 1.1 percent for the month and 4.2 percent, year over year — the largest year-over-year increase since March 2012.
Cost Increases
Putting the pinch on contractors, among other things, was a 42 percent year-over-year increase nationally in the diesel fuel they use to power trucks and construction equipment, an 11 percent hike in the cost of plywood and lumber, and a 6.9 percent increase for ready-mixed concrete.
"Contractors are being hit from all sides," said Ken Simonson, AGC's chief economist. "I can't imagine we'll see a retreat in prices as long as demand is still there."
Overall, Simonson said the cost of construction materials in general has gone up 6 percent in a year, compared with the 3 percent per year it had been increasing for the past several years.
Luis Foglio, estimating manager with Suffolk Construction, said price changes are coming faster than in the past.
"The biggest challenge is no one will commit to a number for more than two months. In the past, they could project it a year out. Now, they won't. Vendors are telling customers that lumber is adjusting the rates every 45 days," Foglio said.
Trend to Continue
Michael Schweitzer, president of SWS Engineering, said he's seeing construction costs "fly through the ceiling."
"Pretty much everything is at a steady climb," Schweitzer said. "It's a constant complaint from all of our developer clients and all general contractors. You're probably going to see a continued rise for the next couple of years until markets start cooling down a little bit."
It's not just the big projects that are getting hit.
Marc Gould, vice president of Next Generation Investors, said the construction cost of a relatively small 18-unit apartment complex he's building in North Park has gone from about the $3.8 million originally estimated to about $4.2 million.
"For a smaller project like mine, that's a chunk," Gould said. "Over the last 12 months, I've seen an increase anywhere from 9 percent to 13 percent in just overall cost of construction. A lot of it's labor; everyone's so busy."
Rising interest rates also have affected his costs, Gould said.
Richard Freeark, chief operating officer of C.W. Driver Cos., said as troublesome as the latest round of price increases have been, it was worse about 10 years ago.
"We saw these huge spikes that were just unpredictable," Freeark said.
Still, Freeark said the rising cost of construction has led some clients to scale back or delay projects, and that can cause headaches for his company.
"Part of the problem we have is with our resources, trying to time when a project is going to start with an appropriate staff and experience," Freeark said.
Amenities Run Up Costs
Larry Cambra, a CBRE vice president, said construction costs also are being pushed up by tenants who want fancier buildings to help them recruit younger workers in high-tech and biotech who expect a host of amenities.
For instance, plastic laminate that was once just fine for office kitchen countertops is being replaced by more expensive stone.
The kitchens themselves have become more elaborate and moved from the back of the office near restrooms to front and center, requiring more extensive plumbing and electrical work.
"There's a change in the way buildings are being built that is contributing to this rise as much as labor or material," Cambra said. "There's different layouts, there's more glass now, lighting fixtures have become way more expensive with Title 24."
Title 24 refers to California building efficiency standards which require new or significantly renovated buildings to include energy saving measures.
"At some point in time, things will normalize," said Bingham of Bingham Construction. "I can't believe we'll continue to have these high prices."