DEVICES: THERMO FISHER EXEC FINDS INFRASTRUCTURE AND TALENT FOR EXPANSION
Biotech Co. Finds Tijuana a Good Fit for Its Operations
Monday, May 21, 2018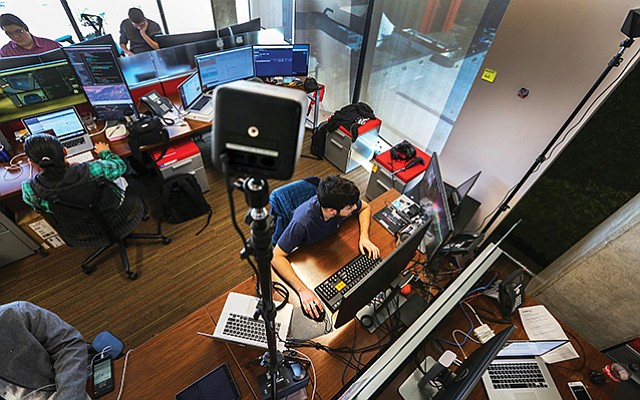 San Diego — Maritza Diaz oversees operations at Thermo Fisher Scientific's office in Tijuana. She splits her time between that office and the company's campus in Carlsbad,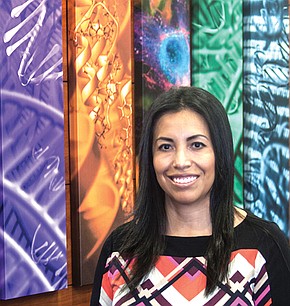 her hometown. She spoke with the San Diego Business Journal about her role in establishing the office and what it's like to work and spend time each week in the U.S. and Mexico offices of the Waltham, Massachusetts-based medical device company with a major Carlsbad presence.
Q: Tell us a bit about your role in establishing Thermo Fisher's office in Tijuana.
A: Back in May of 2015 we received an invitation from the San Diego Regional EDC and went to visit Tijuana for the first time. Three years later, we have an operation working very well. I'm the site leader there, which means I'm in charge of the day-to-day. The funny part is I'm the site leader there, but I live on the other side of the border in Carlsbad.
Q: Had you been to Tijuana previously? What were your expectations on that initial trip, and what was the reality?
A: It was my first time. Our first trip…we didn't know what to expect. We went with an open mind, and three questions: Was it safe? Was the infrastructure sound? And were we going to be able to find talent? We visited a university in Tijuana and some of the local software companies.
We found there was no difference in the infrastructure as far as networks and roads — it's the same as being in San Diego — so that was a checkmark for us. We went through multiple places in that one day and we never felt insecure, no different from being any other city in the world, so that security question was also answered. We did have questions about talent.
Q: What decision was made following the trip?
A: I quickly realized this was going to be something we wanted to do and pursue, and I knew I was going to be a part of it. We decided to do an experiment, and it consisted of hiring 30 people in Tijuana and applying the very strict quality controls that we have for hiring — we like to hire the best. We said, if we can hire 30, we'll find out how hard it is to hire good talent. Within five months, we hired the 30 people we wanted. But it wasn't only about the number; it was about the type of people, and the people we hired were indeed the best. We were very impressed with what we found, and at the end of 2015 we decided this was something we wanted to invest in.
Q: You started with those initial 30 hires. How has the workforce changed since then?
A: We have more than 120 employees now, and we're continuing to grow. Technology changes every six months…We train for a lot of the technology and (programming languages). We like to say that we hire the person, not the skill.
Q: What have been your best avenues for finding talent?
A: One has been the local universities, as well as other universities in the country. We relocate people from all over Mexico as well as the rest of Latin America. We try to create a melting pot. Another great source is referrals from our employees.
Q: What has it been like for you to transition from working in Carlsbad to working weekly in two locations? Is there anything in particular you have enjoyed or found challenging?
A: From the Carlsbad side, we're just 60 minutes away, so we implemented a shuttle service that goes door to door three days a week in both directions. I use the shuttle and go to Tijuana at least once a week, if not more depending on what's going on. At our site in Tijuana…people have a lot of energy, and our average employee there is probably 25 years old. The food is fantastic and the people are so nice and caring. I love going there. One of the areas that's not so great is the border wait. I do have Global Entry, and probably 80 percent of our employees do too, but even so you can face a wait of five minutes to two hours. It's unpredictable. But the shuttle has Wi-Fi, so if we're stuck we can still connect and catch up.
Q: The Tijuana office is staffed with software developers. What role do they play at a company that makes medical devices?
A: Our companies, as are many in other industries, are looking at digitization. We have a (goal) to become the leading digital science company by 2030. We are augmenting our capabilities; we are able to do more innovation and transform our products when it comes to digital with some of these capabilities that we are building at this site. We do have other sites that contribute to that, but this is an example of how Tijuana is becoming a key player for our company.