PUBLIC LARGE
Top Tech Execs 2018: Troy Seelye
Sunday, May 20, 2018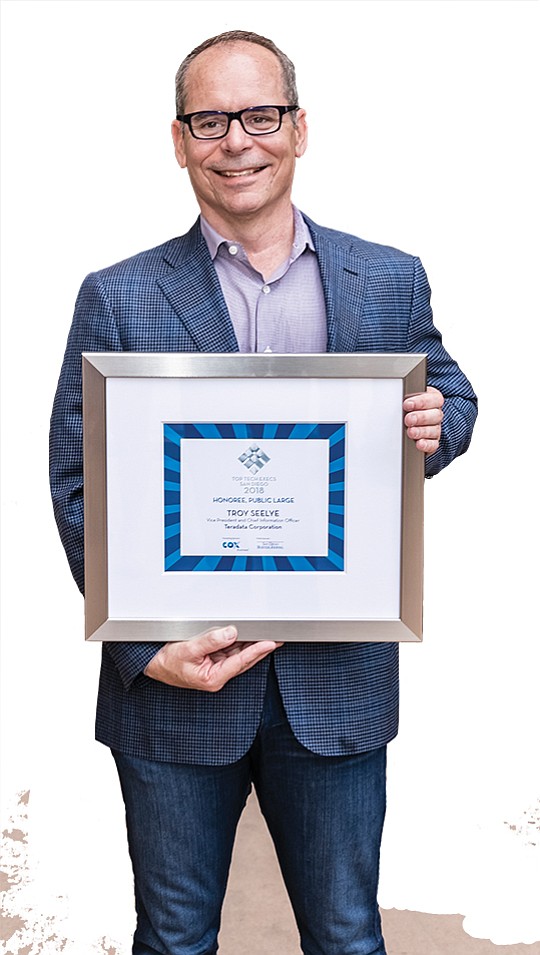 San Diego — Troy Seelye
Chief Information Officer
Teradata Corporation
Teradata is a global provider of data warehousing and analytics solutions, with annual revenue of about $2.5 billion. Though its headquarters are in Dayton, Ohio, the company has about 1,000 employees at its Rancho Bernardo campus, which is now home to most of the company's executive team. Troy Seelye is among the new executives brought in to redefine its overall strategy.
Since joining the company in January 2017, Seelye has completed a redesign of the organization and established an IT Business Partner role to ensure strong alignment. He also introduced a flexible IT governance model and value-driven prioritization approach.

Among his achievements are a full IT reorganization, decommissioning and consolidating systems to drive efficiencies, migrating workloads and data to public cloud, migrating to SaaS platforms, and using group applications based on business value, fit and viability.
He identified key talent gaps within his teams and hired three new senior directors. Among their accomplishments are implementing a new HR platform, implementing Office365 across the company's 10,000 users and implementing Salesforce.com.
Seelye's efforts have resulted in cost efficiencies of more than $10 million per year.