PRIVATE MEDIUM
Top Tech Execs 2018: Jerome Fodor
Sunday, May 20, 2018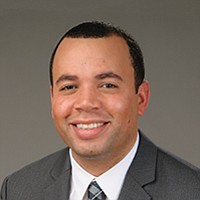 San Diego — Jerome Fodor
Chief Technology Officer
AbacusNext
Jerome Fodor joined AbacusNext in 2013 and led the strategic technology development of Abacus Private Cloud from concept to commercialization, building one of the largest commercially available private clouds for legal and accounting professionals. In 2017 Fodor oversaw the opening of four new data centers in three countries; the post-acquisition integration of four software companies and one cloud hosting provider; and the expansion of the company's market presence to accounting and finance.
Fodor's many contributions include launching several key platforms including: the company's flagship offering, Abacus Private Cloud, in Canada and the UK with datacenters in Montréal, Toronto, and London. His group launched a tailored private cloud solution for accounting and finance professionals, greatly expanding AbacusNext's market presence. They also launched the Abacus Payment Exchange, a credit card and ACH payment processor for professional services firms and a multi-factor authentication.
Another accomplishment was implementing a single sign-on and self-service password management for all Abacus Private Cloud clients, which greatly increased account security.
Fodor is considered an indispensable part of the company's executive team along with being a mentor and role model to its more than 200 engineers, developers, and technicians.