PUBLIC SMALL
Top Tech Execs 2018: Hudson Airom
Sunday, May 20, 2018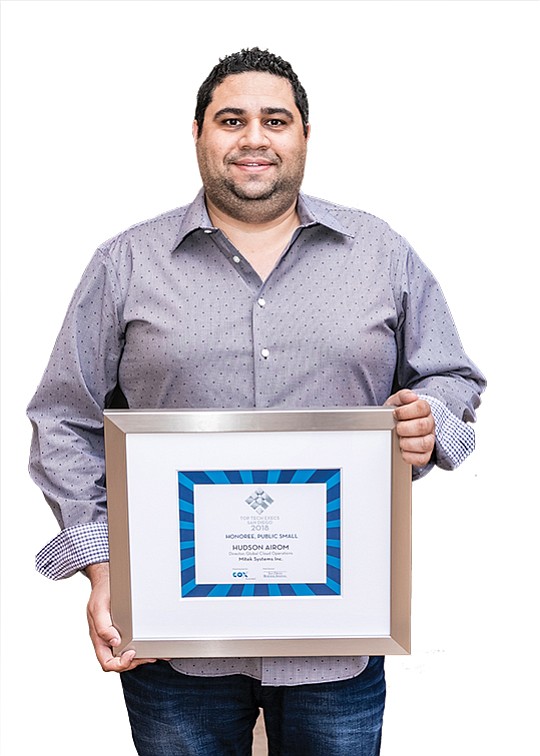 San Diego — Hudson Airom
Director of Operations
Mitek Systems Inc.
Hudson Airom is responsible for Mitek Systems Inc.'s critical access to cloud resources. Mitek Systems Inc. is a San Diego-based cloud consulting company, so it is essential that they operate on high speed with the capability to develop and improve products and services.
In 2017, Airom initiated multiple projects to upgrade the infrastructure and migrate the company's MobileVerify service to AWS. Airom collaborated with multiple teams moving major customers to cloud platforms. As result, Mitek experienced robust revenue growth and increased satisfaction of the customers due to the performance, availability, and reliability of the new platforms.
To enable Mitek's engineering teams to deliver at high speed, safely, and security, Airom initiated an "Infrastructure as Service" program that provides a mechanism to deliver applications to multiple environments while managing the underlying infrastructure with automation. This reduced the operational overhead and efficiency in service delivery.
With his expertise in infrastructure, he has been able to solve a bottleneck for one of the critical platforms at Mitek. He identified the underlying performance issues that were resulting in customer complaints. As result, the platform was stabilized, and performance restored.
Airom has been honored multiple times in the organization for his work in growing the customer base, revenue, and advancing Mitek's product and technology.