Ad Astra Accelerator Has 3 in First Grad Class
Wednesday, May 16, 2018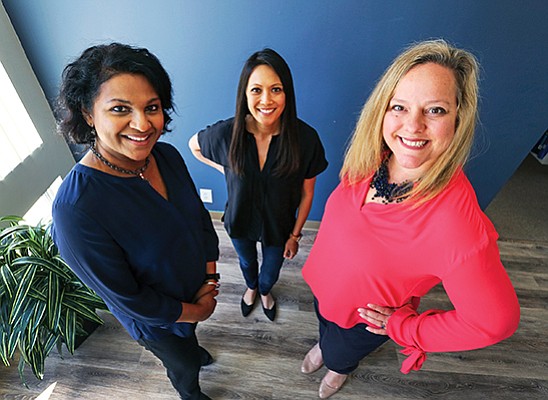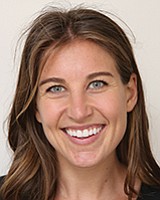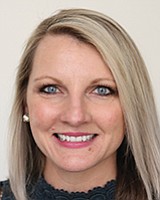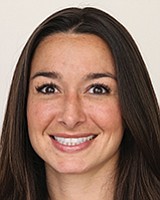 San Diego — The inaugural cohort of the new San Diego accelerator program for women-led startups is nearing the end of the 12-week program.
Ad Astra Ventures was founded by three San Diego investors and entrepreneurs – Allison Long Pettine, Silvia Mah and Vidya Dinamani – in a bid to support women entrepreneurs.
Long Pettine founded venture fund Crescent Ridge Partners, a firm of which she is president, and is a founding partner of investor group Seed San Diego. Mah runs Hera Labs, which also focuses on supporting women-led startups. Dinamani cofounded Product Rebels, which provides training for product managers.
Ad Astra, which launched in early 2018 in Solana Beach, fielded applications from about 70 startups for its first program.
Only startups with a female founder that had generated revenue were considered.
Companies accepted into the program receive $20,000 from Ad Astra, half before the program and half at its conclusion, in exchange for a 5 percent stake in the company.
The curriculum, developed by the founders, emphasizes personal growth and self-awareness in addition to business fundamentals, Long Pettine said.
The companies accepted into its first program were Uqora, which makes a drink mix to prevent urinary tract infections and is led by Jenna Ryan; Shannon Williams' TheControList, which makes compliance software; and Envy, a social and ecommerce platform with a visual search engine headed by Jennifer Cosco.
Founders meet daily every other week for the duration of the program. In the weeks in which they don't meet in person, the entrepreneurs implement the lessons from the week prior.
Long Pettine said the accelerator is unique in San Diego because of its focus – and its funding.
However, she said the founders believe that is not enough to differentiate it in the long run, but what sets it apart will be its more holistic approach to supporting companies looking to scale.
"Our goal is to increase the number of female founders and female leaders, and we're starting with entrepreneurs because that's really what we know," she said.
Ad Astra plans to have additional accelerator programs for startups, but also plans to offer programs for women in positions of leadership or those interested in becoming a leader in areas including business, investing and philanthropy, Long Pettine said.
The organization now plans to form a syndicate – a private venture capital fund – via AngelList to back the companies. The goal is to raise $1 million, she said.
Ultimately, Ad Astra will raise a venture fund, she added.