TECH: CARLSBAD CO. DIGS DEEPER ON ANALYTICS, ON HIGH GROWTH TRAJECTORY
Firm Using Machine Learning To Build A Better Website
Sunday, May 13, 2018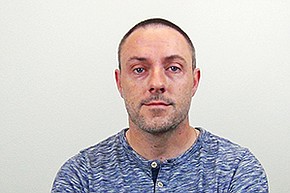 San Diego — In an industrial office space in Carlsbad, Ezoic's machines are learning.
They are learning what makes a good website.
Ezoic is using machine learning, a subset of artificial intelligence, to help digital publishers enhance visitor experience.
"It's not an algorithm; machines are actually learning," said Tyler Bishop, Ezoic's head of marketing.
The difference between an algorithm and machine learning is that a human can enter the data to create the algorithm for the machine to work out.
Machine learning is where the machine is going to write the algorithm, Bishop explained.
"The machine is going to work that out for itself for an ultimate outcome," he said. "That's exactly what Ezoic does. We do that as it relates to visitor behavior. Whenever you land on a publisher's website, (we) basically learn from visitor behavior over time, and then the technology learns how to make adjustments to that website to improve the visitor's experience and improve revenue."
The Beginning
The "E" in Ezoic stands for electronic, and the "zoic" refers to a manner of existence, and when combined the name comes to mean the "electronic era."
Ezoic launched in 2014 — when its CEO and founder Dwayne Lafleur joined forces with John Cole, the company's chief customer officer.
Using personal capital to start the company, Ezoic eventually landed a primary investor in Balderton Capital based in the United Kingdom.
Ezoic used Balderton Capital's initial round of investment of $5.6 million to purchase a multitude of websites. That enabled the company to apply its technology to the websites, which, in turn, increased the revenue for those already revenue-generating sites.
That Balderton money came back very quickly, Bishop explained.
"Over the last three years, our revenue's grown about 850 percent," Bishop said. "Our revenue tripled last year and we're estimated to grow by about another 200 percent to 300 percent again in the next 18 months."
That prediction is based on the size of the company's sales team and the size of its growth, Bishop explained.
The business has continued to grow as well. Later this year, Ezoic will be moving into its new headquarters in Bressi Ranch to allow for an increase in the number of its employees.
Over the past two years, the company has increased its staff from 19 employees to the current 63. It's expecting to reach 100 employees by the end of the year.
How It Works
Prev Next