FINANCE: ADVISORS GET ACCESS TO SUPPORT, TOOLS UNDER ONE SIGN-IN
Fintech Platform Packages Services, Solutions
Thursday, May 10, 2018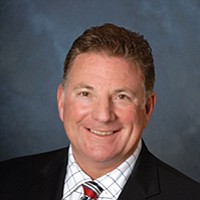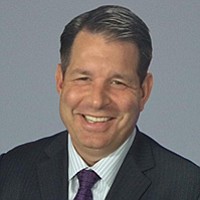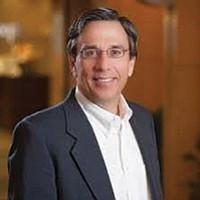 San Diego — Financial advisors at national brokerages, called wirehouses, have been leaving to join independent broker-dealers or become registered investment advisors (RIAs) in increasing numbers since the global financial crisis a decade ago.
The move expands what advisors can provide clients, and potentially increases advisors' earning power. However, removing the mandate to sell a specific brokerage's products also removes the benefits of being an employee, landing advisors in a role more akin to that of a small business owner.
A Rancho Bernardo-based financial services firm is eying this trend and others, and in response, developing a wealth management platform to offer so-called breakaway brokers a place where, for a monthly fee, they can access a range of professional services, such as payroll and human resources; a networking community, including a matchmaking service for advisors looking to buy or sell a practice; and capital.
The firm developing the platform, called Chalice Wealth Partners, was founded in 2016 by Keith Gregg, who has had a 30-year career in financial services, and Anthony Nanula, a real estate developer and investment banker.
Gregg, Chalice's CEO, has headed a number of wealth management and securities brokerage firms. Chalice has acquired Niagara International Capital Ltd., a broker dealer founded by Nanula, and Dynamic Wealth Advisors, an independent advisor platform based in Scottsdale, Arizona.
There are many products that target financial advisors, such as turn-key asset management programs (TAMPs), which help advisors oversee accounts, and, more recently, automated advisory platforms, known as robo-advisors.
An Entire Ecosystem
But Gregg's intention for Chalice is provide an entire ecosystem.
As "the holy grail for wealth advisors," the firm's tagline, the platform will provide such a range of functionalities that advisors will only need to sign in once to access anything related to their business, he said.
The cost will start at $250 per month.
Gregg estimates there are roughly 250,000 independent advisors nationwide, and says Chalice is aiming to capture 5 percent of that market. They've partnered with a company which has done similar work in the dentistry and certified public accountant professions to help it in that effort.
"We want to build the equivalent of Amazon Prime for advisors," he said. "Anything you want or need to run your wealth management business and better service your clients, you'll be able to come to Chalice and find it."
For the technical expertise needed to develop the platform, Gregg reached out to Aaron Schumm, who cofounded wealth management technology platform FolioDynamix. Gregg, as head of First Allied Securities Inc. in San Diego, had been a client.
Prev Next