El Cajon Apartments Sold For $4.9M
Monday, May 7, 2018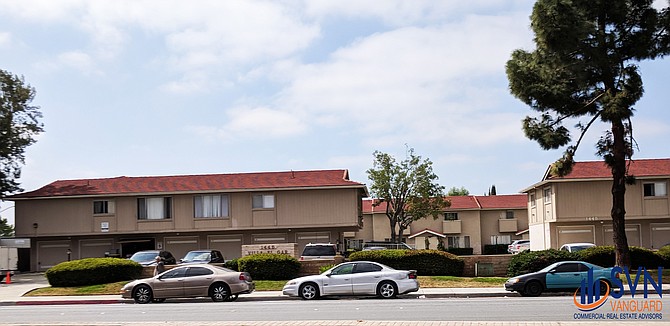 An El Cajon apartment complex has been sold for $4.9 million.
The 20-unit complex on a 31,061 square-foot lot at 1445 Broadway has 16 three-bedroom, 2.5 bathroom townhomes and four three-bedroom, two-bathroom flats. The units range in size from 900 square feet to 1.100 square feet.
The buyer was Ronald Endeman, represented by Jarrett Smith, an advisor at SVN Vanguard Commercial Real Estate Advisors; and Dennis Leslie, a senior vice president-director of SVN.
The sellers were Richard Yun Yen Chang and Cheng-Shing Tsai, represented by Investors Realty Services.