BUILDING: PRICES WERE ALREADY HIGH; SOME PROJECTS MAY BE CUT
Steel Tariffs' Unknowns Hang Over Construction
Thursday, March 29, 2018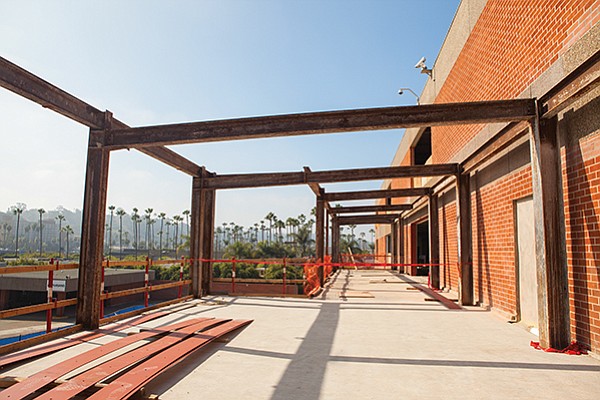 San Diego — Some San Diego County contractors are bracing for what they said could be still higher steel and aluminum prices if tariffs take hold in what was already a rising market.
Most said they just don't know what to expect, while some say they've worried that projects could be cancelled if they involve school departments or government agencies which have limited budgets and little flexibility.
"For work that's in progress or near completion, I don't expect a hit, but anything that's being bid right now is going to be hit," said Samuel Myovich, project manager with C.W. Driver in San Diego.
His company is the general contractor on Amerpersand, the renovation of The San Diego Union-Tribune's former Mission Valley campus into a high-end office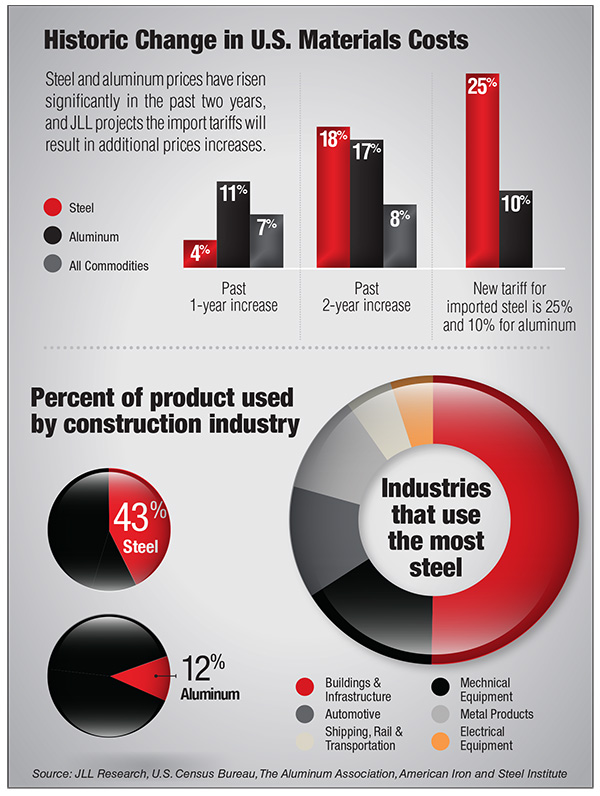 complex.
"Pretty much every product we touch is going to have some aluminum or steel in the process," Myovich said. "For me, it will be when I go to bid on my next job in August. That's when I expect to see prices rise."
C.W. Driver Chief Estimator Ricka Iwatsu said she's already gotten word to expect to pay more for everything from toilet fixtures to steel girders.
Costs 'Definitely Going Up'
"I'd say this past week, I received several letters from some of manufacturers, letting me know that their costs are definitely going up," Iwatsu said. "It may be more than the material costs. It may affect our scheduling down the line. It's really undefined as to how wide the net is."
The concern and confusion among contractors comes after President Donald Trump earlier this month imposed tariffs on steel and aluminum, with the prospects that some trading partners — most notably Canada and Mexico — could be exempt.
According to a study by the commercial brokerage firm of JLL, the construction industry is the largest consumer of steel and aluminum products in the United States, accounting for 43 percent of the steel used in this country and 12 percent of the aluminum.
JLL estimated that with tariffs, steel prices would jump 25 percent.
Making Some Projects Unaffordable
The Associated General Contractors of America (AGC) sent out a notice March 13 warning its members that tariffs on steel and aluminum "will create steeper increases that will squeeze budgets for infrastructure, school districts and commercial projects" to the point that some may become unaffordable.
"Contractors will be forced to pass these costs increases along in bid prices, but that will mean fewer projects get built. And contractors that are already working on projects for which they have not bought some materials are at risk of absorbing large losses," wrote Ken Simonson, AGC chief economist.
Prev Next