CUSTOM CONTENT FROM THE SAN DIEGO BUSINESS JOURNAL
CUSTOM CONTENT: Make the Most of New Tax-Saving Opportunities
Originally published March 12, 2018 at 12:06 a.m., updated March 9, 2018 at 3:06 p.m.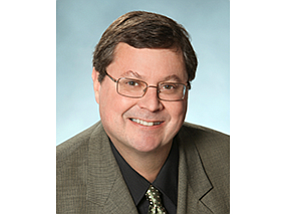 • The personal casualty loss deduction is also eliminated, which removes a deduction for certain losses to the personal property and residence of the taxpayer, such as significant damage occurring for unforeseen events and thefts of personal assets not covered by insurance.
• The threshold ceiling of adjusted total income regarding the limit to maximum charitable deductions in a tax year has been increased to 60% from 50%.
• The phaseout at 3% of adjusted gross income above certain limits of a taxpayer's itemized deductions has been eliminated as well.
Changes for Families
Changes to Section 529 Plans have expanded the eligible education expenses from just college-level expenses. The list of eligible education expenses now includes K–12, primary, and secondary level education expenses, including private schools.
The expansion of the child tax credit and change in age for eligibility was increased from $1,000 to $2,000 per qualifying child for children under the age of 17, subject to a phaseout at certain income levels.
Increase of the Estate and Gift Tax Exemption
The estate and gift tax exemption is also expanded, doubling to $10.6 million per person from $5.3 million per person. However, there's an expiration of this provision in 2026.
Changes for Pass-Through Business Entities
Owners of qualifying businesses are now permitted a pass-through business deduction of up to 20% of net business income, subject to some limitations. This deduction applies to owners of sole proprietorships, partnerships, and Scorporations.
Qualifying business income above certain threshold amounts is limited to the greater of:
• 50% of W-2 wages
• 25% of W-2 wages plus 2.5% of the cost basis of depreciable property
Businesses with low wages, such as those that invest in real estate, may still be able to benefit from this deduction under the second limitation that considers the basis of depreciable property.
For joint filers with combined income under $315,000, all businesses qualify and there's no W-2 wages or cost basis of depreciable property requirement to obtain the deduction of up to 20% of net business income. A phaseout of up to $415,000 applies for joint filers, while half of these amounts apply to single filers. However, certain service businesses don't qualify when income exceeds these thresholds.
Other Important Changes
Bonus Depreciation
Prior to September 28, 2017, 50% bonus depreciation applied to new property only. Now there's 100% bonus depreciation for new and used qualifying business property.
Section 179 Expensing