UTILITY: WELL-MANAGED CO. COULD HELP DIVERSIFY EARNINGS
Sempra May Simply See A Good Buy in Oncor vs. An Expansion
Wednesday, March 7, 2018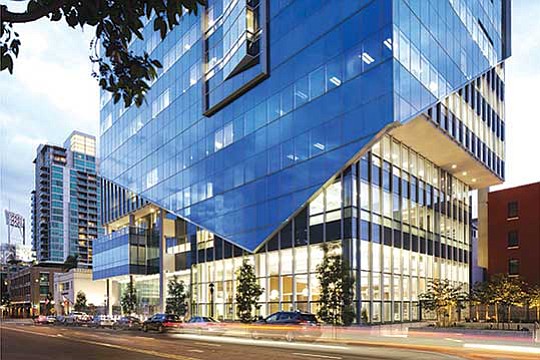 San Diego — Sempra Energy looks set to buy a utility operating in a state where demand for power is growing, within a region where it already owns significant energy infrastructure, adjacent to a foreign country where it has a strong industry foothold.


But don't expect its $9.45 billion bid for Dallas-based Oncor Electric Delivery Co. LLC — likely headed for approval after an extended sale process — to plug into a regional strategy any time soon. Nor does the deal necessarily portend additional bids by Sempra for large Gulf Coast assets.
For all Sempra's talk of the purchase propelling it to become a major player in the region, industry analysts say the San Diego-based company's campaign for Texas' largest utility is more about seizing a rare opportunity to pick up a profitable, reputedly well-run company after its parent's financial crash.
'Scale Is Scale'
Oncor has a large service territory with a good growth profile in a state seen as friendly to business — ideal for an energy services holding company like Sempra. But observers note its transmission and distribution business has little in common with Sempra's natural gas storage and pipelines and liquid natural gas projects along the Gulf Coast or its various energy investments in Mexico.
"The fact that this was Texas is irrelevant," said utilities specialist Bill Tilles, a former portfolio manager in New York. "They're doing what everyone else is doing. ... They don't care where the heck they find it, because scale is scale."
Several analysts said regional efficiencies may eventually develop, depending on the future of natural gas in U.S. power generation. But they characterized the investment as isolated.
"I think Sempra more than anything wanted to grow (its) wires business," said Dennis Sperduto, principal research analyst at New Jersey's Regulatory Research Associates Inc., part of S&P Global Market Intelligence. He was referring to transmission and distribution activities, as opposed to related functions like power generation, which Oncor does not perform.
Sempra sees Oncor fitting neatly with its Gulf Coast operations while also diversifying its utility earnings. Sempra has pointed specifically to its own midstream gas division's existing pipelines, storage and LNG projects in Oncor's region, and asserted the utility will extend Sempra's growth to help it become a "leading player" in Gulf Coast and cross-border energy markets.
Remaining Independent
Sempra hasn't addressed publicly how it would weave this all together. It emphasized Oncor's operations will not be integrated with Sempra's, and that the utility will remain an independent company.
Prev Next