MERGERS: PHARMA MUST CONSIDER MANY FACTORS IN BUY
Biotech Acquisitions Have Their Own Trials
Thursday, June 28, 2018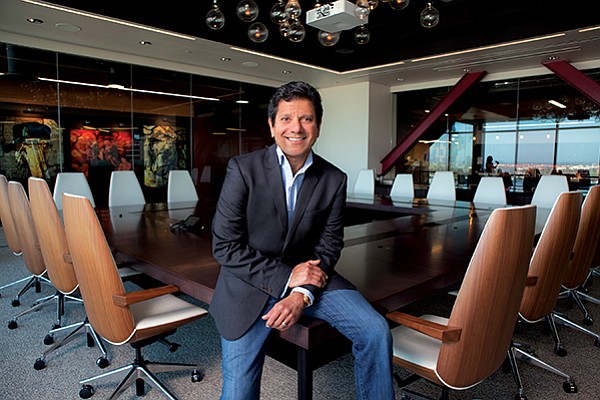 San Diego — Earlier this month, an executive from New Jersey-based Celgene blamed Receptos, a San Diego firm that it bought, for a major regulatory setback.
It's not the first sign of tension between a parent and subsidiary, especially in San Diego, where out-of-town pharmaceuticals commonly acquire regional biotechs. So what factors underlie successful biotech acquisitions?
It's a relevant question, since pharmaceuticals increasingly purchase new products through mergers and acquisitions, figuring that's a safer bet than internal research and development.
Because many purchased drugs must still go through final clinical trials, the pharmaceutical needs the San Diego biotech's expertise in getting to the finish line, which can take two or three years.

The Hurdles
Against this backdrop, experts say both parties must guard against common pitfalls: lack of due diligence, ill-fitting cultures and half-baked transition plans.
"Some companies are under so much pressure from Wall Street to meet expectations that they purchase companies so they can achieve their growth objectives. Diligence, integration and properly planning for success — I think people take their eye off that (collective) ball," said David Crean, managing director of San Diego's Objective Capital Partners, who leads the firm's life science investment banking deals.
All About Vetting
Before signing on the bottom line, Crean said it's all about vetting. For pharmaceuticals, that's ensuring biotechs didn't skip steps in drug development, sometimes done under a time crunch, which can haunt later stages.
Altruistically-minded biotechs want a pharmaceutical best equipped to get their drugs in patients' hands as soon as possible.
Discussions over integration — which employees to retain, whether the cultures are the right fit, where to put the office — should take place well before closing, in Crean's view.
"A lot of that stuff is now being done before signing. Buyers want to know what the outgoing risk is," Crean said. "You can't do that on Monday morning after you signed the agreement on Friday."
A rift followed Celgene acquiring Receptos in 2015 for $7.2 billion. Celgene gained a drug in late-stage development for inflammatory bowel disease and multiple sclerosis. Celgene maintained Receptos' San Diego office to finish work on the drug.
A hiccup surfaced when Nadim Ahmed, head of hematology and oncology, in an interview with the Financial Times this month, indicated that a U.S. Food and Drug Administration regulatory submission was made without full consultations.
"I think that 99 percent of folk at Celgene wouldn't have submitted, but we had Receptos out on the West Coast and, for whatever reason, the decision was made to submit," he told the Times.
Prev Next