COMMENTARY: Healthy Equation Brings Benefits to Part-Timers
Wednesday, June 13, 2018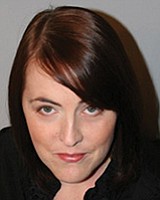 San Diego — When I returned home from military service, I found myself in a hospital chair being treated for a debilitating illness I contracted on duty, watching medicine slowly drip into my IV bag. From that hospital chair, I wrote the business plan for Dickinson Farm.
Since then it's grown from a sunny garden patch into a small agricultural operation I manage at my home in National City. Nothing about my first days as a business owner was typical, and I still aim to challenge the status quo in our daily operations at the farm. 
Providing health care benefits for part-time employees is far from the norm. In fact, according to a 2017 U.S. Bureau of Labor Statistics report, only 19 percent of part-time workers had access to medical care benefits.
Being a small business means you regularly enter into a competition against larger businesses to attract — and retain — talent. Any potential employee looks at the benefits package as a whole, with health care often the most important benefit of all. This is especially true in farming, where we are constantly fighting consolidation in an industry dominated by large businesses (4 percent of the country's farms produce two thirds of its agricultural output).
Because of our small business size, my husband and I are not required to provide this benefit, but we started our business with a mission to care for our community. Our commitment to service is not just an occupational hazard, it's a value that we apply to all parts of our life and in our business practice.
Like our fellow members in Business for Good San Diego, a policy-driven nonprofit association, we believe that good policies intersect with a small business's bottom line, the livelihood of its employees and the health of our community. We happen to care for our neighbors with the healthy vegetables we provide, and we consider our employees an important part of our community as well. It only seems right to look out for their health, too.
Affordable Options
Small farm owners like me often assume that they won't be able to afford to provide health benefits, and I understand why that is. Getting a business off the ground can be complicated and expensive enough without going above and beyond what's legally required. Luckily, I attended a workshop on this issue and learned that providing health care to my employees was not only possible — it was affordable. 
Prev Next