BANKING: DESPITE GOOD ECONOMY, DE NOVO BANKS FACE CHALLENGES
Endeavor Hires Producers to Open Right Doors For New Bank
Wednesday, June 13, 2018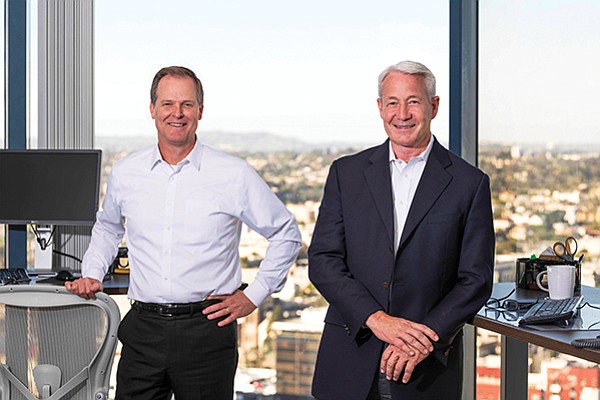 Applications for Deposit Insurance Filed/Approved*
2007: 223/161
2008: 101/28
2009: 33/0
2010: 6/0
2011: 1/0
2012: 0/0
2013: 4/1
2014: 1/1
2015: 2/1
2016: 8/7
2017: 9/3
2018: 7/0
(as of March 27)
*Applications that are not approved may have been returned, withdrawn or remain pending.
Source: FDIC
Bank Failures
2007: 3
2008: 25
2009: 140
2011: 92
2013: 24
2014: 18
2016: 5
2017: 8
2018: 0
(as of June 6)
Source: FDIC
San Diego — The ranks of the post-recession crop of aspiring de novo banks are thinning, but the headcount at San Diego's Endeavor Bank is expanding roughly two years ahead of schedule to accommodate bankers looking to join the new venture, according to its executives.
Endeavor, a business bank, opened in late January after raising nearly $27 million and completing a regulatory approval process that started in August of 2016. It's one of only a handful of banks nationwide that has been able to raise the tens of millions of dollars required by regulators and open its doors since the banking crisis of 2008.
Prior to Endeavor, the last bank to open in San Diego was Vibra Bank, a community bank in Chula Vista that was later acquired.
Adding to the Team
"From a timing standpoint, we have hired individuals sooner than we anticipated," Endeavor CEO Dan Yates said. "When (Endeavor President Steve Sefton) and I and others know of other very high-quality bankers that we've been in relationships with professionally, maybe even as competitors, when they approach us with an interest to join the team…that's how you build a great bank over time."
Yates knows what that's like. He founded Regents Bank in 2001 and ran it through 2012. And Sefton, who took over the role Yates held at Regents after the bank's acquisition by Grandpoint Bank in Los Angeles, previously founded and ran Citizens Business Bank's Inland Empire commercial banking group.
"What (hiring experienced bankers) does is it increases in direct proportion our calling activity and the number of companies we get to meet with and talk to," Yates said. "As you hire producers, individuals that are rainmakers that have relationships and referral sources in tow, they create a lot of activity and opportunity to help you get in front of the right people."
Waiting for Financials
The bank, which is publicly traded, can't talk about its financials for the second quarter of the year until it files the details with regulators, but Yates said, overall, "we're very pleased."
Prev Next