Finding a Perfect Fit for Civita's Public Art
Thursday, June 7, 2018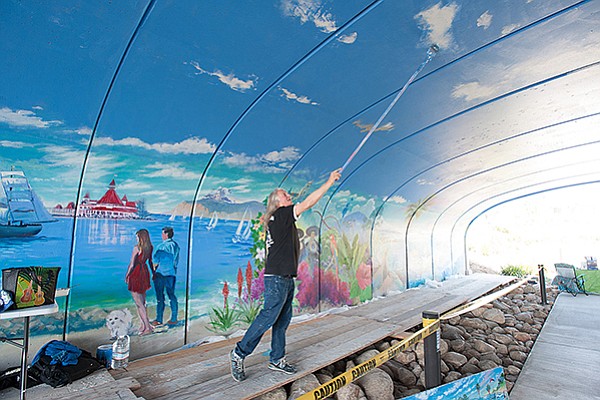 San Diego — Sudberry Properties took public art to a new level in its 230-acre Civita development in Mission Valley.
Typically, public art installations are rather large structures plunked in front of a building, but Sudberry opted to go for a 72-foot long mural painted inside a tunnel beneath Via Alta that connects the main part of Civita with a dog park in Mission Valley.
Painted by Encinitas artist and muralist Kevin Anderson, the mural illustrates various attractions and points of interest in San Diego County, including Cabrillo National Park, the Star of India, the Hotel del Coronado and the San Diego Zoo.
Marco Sessa, the Sudberry senior vice president who oversees the Civita development, said the mural is "a beautiful celebration of the diversity and uniqueness of our region."
"The tunnel is one of the pedestrian connections in Civita Park, the first public park in Mission Valley. Since it offers panoramic views of the park and Mission Valley, we decided it would be a perfect place for a dramatic curved mural," Sessa said. "From the response of residents and visitors, we expect it to become a much-loved feature of the park."