SUPPLEMENTS: CO. TARGETS BRAIN HEALTH
Brain Tumor Leads Doctors on Path to Business
Monday, June 4, 2018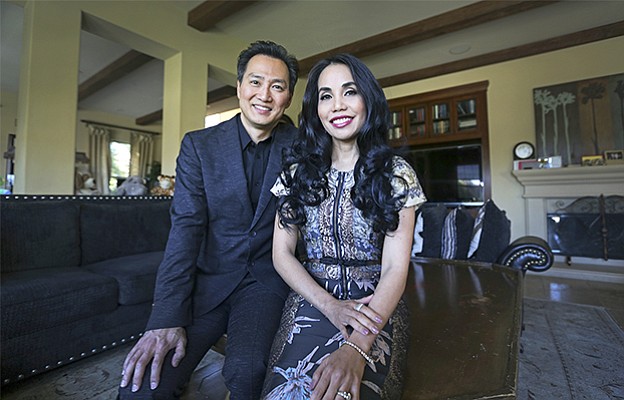 San Diego — Anesthesiologist James Lee was thinking as a doctor and scientist, rather than a businessman, when he researched the combination of supplements that helped him recover from chemotherapy to treat a brain tumor.
It was a casual conversation about his experimentation in cognitive enhancers between Lee's wife, dermatologist Dr. Tess Mauricio, and local investor, executive and entrepreneur Kim Perell, that kicked off the chain of events that led to $2.5 million in backing for Liveli, the supplement company the San Diego-based couple launched June 1. By 2010, Lee's cognitive function had carried him through two higher-education degrees and into a career in medicine.
But in March of that year, he collapsed while attending to a patient in an operating room. It took nearly two years, during which his brainpower deteriorated to the point where he struggled to remember how to perform daily tasks, to discover the cause: a pituitary brain tumor.
"There were mornings I would wake up and stare at my toothbrush and toothpaste, trying to decide whether to unscrew the cap of the toothpaste or wet my toothbrush first, and that would take me two, three, four minutes sometimes," Lee said. "My wife thought I was going crazy."
The treatment for the tumor, chemotherapy drugs, compounded his struggles.
"He wasn't able to use his brain the way he did before, he wasn't able to communicate, he was irritable and forgetful," said Mauricio a San Diego-based dermatologist. "I thought he was having early-onset dementia."
Optimizing Brain Function
The couple, who met and married while studying medicine at Stanford University, decided during Lee's recovery to develop a routine to bring Lee's brainpower back.
"This became a search for both of us to restore and optimize the brain function he had left," Mauricio said.
Lee said his educational background – he earned a bachelor's degree in molecular biophysics and biochemistry from Yale University prior to his medical training – positioned him perfectly to determine how to boost his impaired brain function.
"I researched supplementation and basically everything out there was inadequate," Lee said.
Instead, he studied the compounds he knew were essential to brain health, and began taking them piecemeal.
His faltering cognition, and its contrast to his previous abilities, gave his search a particular poignancy.
"I found over 70 biomolecules that I wanted to give my body, that I wanted to give my brain," he said. "If someone were to pay me $10,000, $100,000, $1 million – I don't care how much – to put together a program like this, I probably would have come up with something maybe one-third as good."
Prev Next