CUSTOM CONTENT: What to Consider When Creating a Sustainable Growth Plan for Your Construction Company
Tuesday, July 31, 2018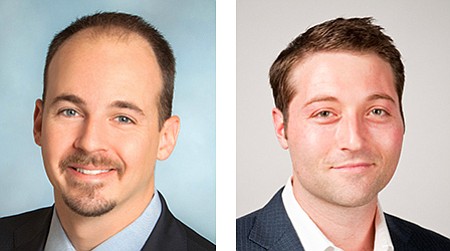 What does the competition look like?
As a company grows and bids on larger projects, there are often fewer entities competing. However, those businesses may already have a local presence as well as experience working within the size and scope of larger contracts—and with the customers that put those projects out to bid.
Because of these factors,a growing company may need to lower its margins to stay competitive with more efficient competitors.
What laws, regulations, and other challenges may impact growth?
There are often overlooked challenges when expanding into new locations, including laws and regulations that can differ by location and by state. Maintaining an awareness of these rules can help mitigate costly mistakes.
Establishing a strong employee base is also critical when expanding in an economy where finding skilled workers is difficult and a company can be seen as a new and unknown employer.
Planning for Growth
After considering the challenges, a company will want to choose its goals and determine how to achieve them. Here are a few items to consider when writing a growth plan:
• How much capital and borrowing capacity the company has and if it's sufficient to sustain expansion costs
• Cash-flow projections based on a conservative growth plan—determine how much capital will be needed and how long it'll be deployed and otherwise unavailable for use in existing operations
• Incentives available for the expansion, including tax benefits for purchasing vehicles or equipment as well as other tax benefits that may help defray the capital investment
• How the growth plan aligns with the owners' personal financial plans—outline short and long-term personal goals to determine what's needed from the business and its value to meet them

Once a plan is in place, continue to monitor budget or projections and compare actual activity to planned activity each month on a timely basis. Immediately identifying problems or errors in a plan's estimates can help a business stay on track to meet its growth goals.
Jeremy Nichols has practiced public accounting since 2003. He specializes in working with closely held companies in the construction and real estate industries. He can be reached at (858) 627-1411 or jeremy.nichols@mossadams.com.
Rich Friedland began his career in wealth management in 2008. He specializes in coordinating all stages of the financial planning process, including risk assessment, asset allocation, portfolio rebalancing, investment implementation, and portfolio monitoring. He can be reached at (310) 295-3718 or rich.friedland@mossadams.com.
Assurance, tax, and consulting offered through Moss Adams LLP. Investment advisory services offered through Moss Adams Wealth Advisors LLC. Investment banking offered through Moss Adams Capital LLC.
Prev Next