HEALTH CARE: DIVERSE MIX OF COS. DRIVING PATIENT ACCESS TO THEIR RECORDS
A Constellation Of Health Data
Thursday, July 26, 2018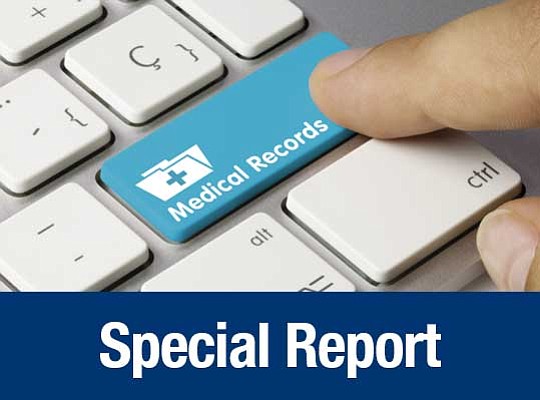 San Diego — In a maturing digital health space with an urgent need to collect disparate data, think of Seqster as something of a data locker: Patients can find health records from past caregivers, genomics reports and data from wearables like Fitbit.
This puts Seqster alongside San Diego companies like MintHealth, Luna DNA and ZibdyHealth, which deal in connecting the dots in medical records.
Their missions come in a world where many health systems have trouble finding and sending records for patients who receive care from multiple places. In addition, baking genomic tests and other data into health records brings potential for greater personalized care.
The region's constellation of health records companies speaks to a cross-section of talent in health, genomics and precision medicine — tailoring treatment to an individual. That's the take of Ron Ribitzky, a national health care consultant.
World-Class Powerhouse
"San Diego is clearly becoming a global and world-class powerhouse in digital health meets precision medicine, disrupting health care that we knew, and thriving on disruptive technology and business models," Ribitzky said.
Regional companies with a focus on health records are competing, albeit not necessarily head on.
"Because disruption is occurring in multiple aspects within and outside traditional health care as we knew it, competition is like a ball game where spectators and operators mix. However, entering the field, they come in via different gates," Ribitzky said.
In Seqster's case, the company not only collects data in one place, but its visualization tools track long-term health.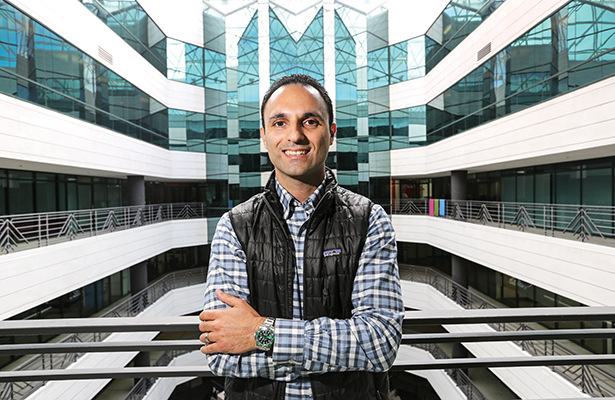 Three Years in Stealth Mode
"We've taken the siloed data and put the person at the center of health care," said Ardy Arianpour, CEO of Seqster.
The company, with 25 employees and more than $4 million in seed funding, emerged in February after nearly three years in stealth mode. Its platform is integrated with about 3,000 hospitals, and the company has inked deals with entities like the San Diego Blood Bank, setting the company apart in Arianpour's mind.
"I like to differentiate between real work and hype," Arianpour said. "And we did not come out of stealth until we had nationwide scale access, and that was very important."
Using Blockchain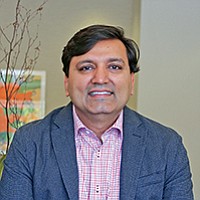 Launched last year, MintHealth has raised $2 million, touting a medical record platform with blockchain at the core. Central, too, is a health care trend: gamification.
Through MintHealth, insurance companies and wellness programs offer digital tokens as reward for healthy behaviors assigned to patients with chronic conditions. Positive outcomes mean even more tokens.
"If your blood pressure does go down, or your LDL cholesterol goes down, you get a bigger bucket of tokens, and then you redeem them," said Vishal Verma, director of MintHealth.
Redeeming a token could mean a discount on an insurance premium, sort of like a frequent flier program. MintHealth sees this as a powerful incentive in the face of poor health choices spiking health care costs.
"It's one of the holy grails of health care that everyone's been trying: getting patients in control of their data," Verma said. "Without an incentive system, we don't think it's going to happen."
A differentiating factor in his view: The platform runs on blockchain, a decentralized ledger that's the basis of the digital currency bitcoin. The security and capacity afforded by blockchain means the technology extends beyond the financial sector.

"The answer is blockchain plus incentives," Verma said.
MintHealth has its roots in health imaging company NucleusHealth, of which Verma is the CEO.
Besides working with insurance companies, MintHealth is in talks with pharmaceutical companies willing to pay digital tokens to patients who agree to share clinical information.
MintHealth isn't the only company in this realm. Luna DNA surfaced last December and has raised $4 million.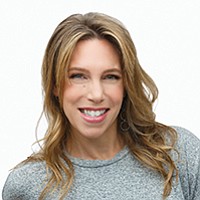 Luna's Strategy
Luna looks to entice people to share their DNA data for medical research by compensating them. In contrast, companies like 23andMe make money by selling users' anonymous genetic information, sans paying them. Without an incentive to share, data is often locked in proprietary corporate databases. Luna will seek voluntary contributions for a collection of health records, in hopes of sparking medical discoveries.
The company envisions research proceeds flowing back to users — and assures anonymity.
"We are excited to launch the platform; continue to build a world class team of employees, advisors, and investors; and feel the timing could not be better for our model," Dawn Barry, Luna's president and co-founder, said in an email.
Luna's pitch revolves around an all-star cast. Barry and others, including CEO Bob Kain, are ex-Illumina executives. Compared with most medical record companies, ZibdyHealth takes a different approach to user data. The company produced a health records app, reporting a user count in the seven digits.
"User data is not our business model. We will not sell it. We will not put ads on our system," said CEO Hirdey Bhathal.
ZibdyHealth's platform imports a patient's medical history — medications, diet and genomics test results, for instance — from multiple sources and consolidates the information so it's easy to understand.
The check-the-box interface lets users decide precisely who can view their history, how much of it and for how long. This ensures key info follows patients as they move between health systems — and eliminates duplication.

Looping In Family Members
Another aspect of the platform is looping in family members in charge of care.
Bhathal declined to share monetization plans, but said the approach would win over privacy-conscious users. In addition, the app can be accessed on all devices, unlike needing an iPhone for Apple's app for viewing health records.

"Our goal is not to sell a phone, or an iPad or Amazon Fire. Our goal is if we can make the data useful to a user, they will use ZibdyHealth," Bhathal said.  
In San Diego, venture funding for digital health — a category that includes health records, telemedicine and other technology – hit $111 million in 2017, double the total four years prior, according to consulting firm Mercom Capital Group.
"The digital health space is maturing," said Raj Prabhu, CEO of Mercom.
Ribitzky, the health care consultant, said yet another San Diego company deserves attention in medical records: Illumina. The company, which declined to comment, is known for genomics but has made moves in health records.
Illumina this spring purchased San Diego-based Edico Genome, which before the acquisition touted a partnership calling for a seamless exchange of clinical and genomic data in health records.
Targeting Treatments
Beyond companies, UC San Diego Health is seeking new territory in health records.
The health system envisions striking a health records data collaboration with a genomics company like Illumina. A company's database of genomics data, combined with UC San Diego information, could help decide which medicine a patient takes, based on their genetic makeup. 
"Companies that use either what we call targeted sequencing or whole-genome sequencing have a lot to contribute to health care in general," said Dr. Lucila Ohno-Machado, a professor and chair of the Department of Biomedical Informatics at UC San Diego.
Then there are the efforts of San Diego's Optum360, a division of OptumInsight, itself part of Minnesota insurance giant UnitedHealth Group.
Optum360's technology collects so-called unstructured data — critical medical documents or physicians' notes vulnerable to being lost or forgotten in health records.
The company does this through machine learning and natural language processing, allowing a computer to read, interpret and organize buried information.