MIDDLE-WAGE EARNERS AT THE MERCY OF A CONTINUED STRONG MARKET AS DEVELOPERS MOSTLY DELIVER MORE HIGH-END UNITS
No Middle Ground in Multifamily
Wednesday, July 11, 2018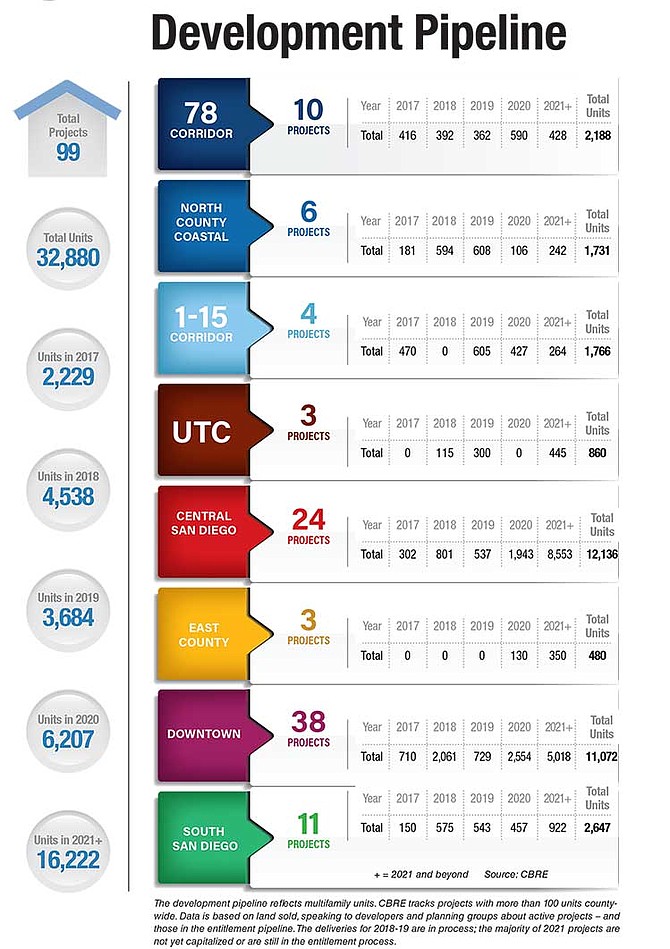 San Diego — Low vacancy rates are keeping the San Diego region's multifamily market strong for real estate investors, but builders warn that not enough middle-wage units are being built to keep pace with population growth.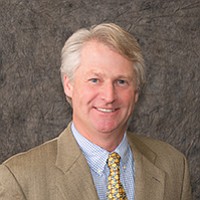 "Due to a lack of availability, people who should be spending no more than 30 percent of their income are spending 45 and 50 percent on rent," said Borre Winckel, president and CEO of the Building Industry Association of San Diego County. "The market is being fueled by lack of supply. My lament is that we have lost the middle-income housing market."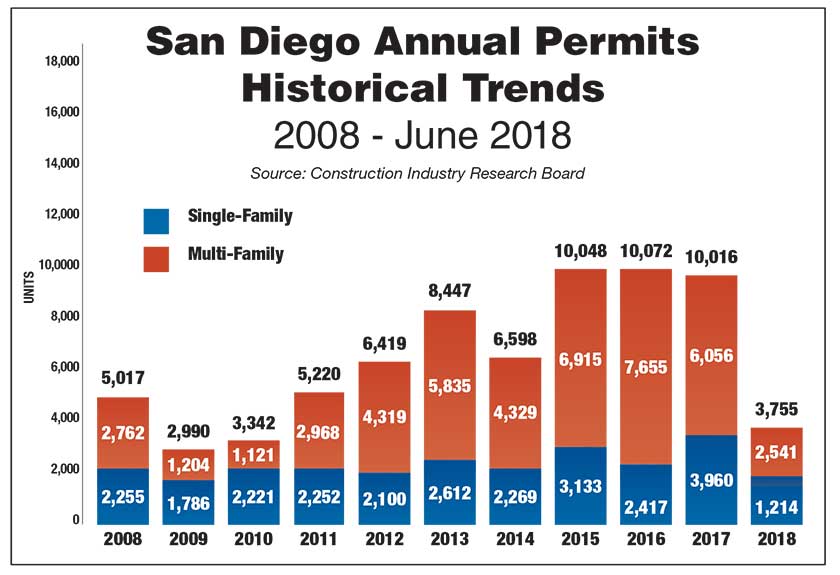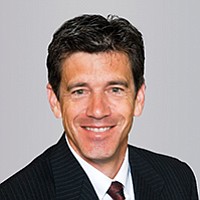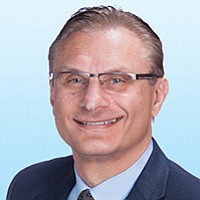 Regulatory Burden
Because of the high costs associated with building regulations, profitability for builders is at the high-end multifamily construction, Winckel said. After obtaining land and government permissions to build, creating housing for low- and middle-wage households often doesn't pencil out.
"We have really strict government regulations," said Rachel Parsons, first vice president of CBRE in San Diego. "It is very costly. There isn't an abundance of available land."
In order to build multifamily structures, builders often must go through the process of having land rezoned, she said. According to a recent market overview report by JLL, a shortage of developable land and the region's growing population have combined to create the strong market. The report forecasts that multifamily housing growth will continue to lag behind the population growth throughout 2018.
New attached-home rental units are almost exclusively at the high end of the market, said Ray Adams, a managing director for Cushman & Wakefield. He noted that downtown San Diego "has the most building by far" of multifamily units. Rents of $3,000 to $4,000 per month for two-bedroom units are common.
Multifamily property owners are benefitting from current market conditions, said Peter Scepanovic, senior vice president for Colliers-International.
"We've had very good progress in the (multifamily) market on all levels for the last roughly 10 years," said the investment specialist. "We still have a supply-constrained market in San Diego County. We don't have a lot of new construction in most parts of the county."
In the Pipeline
CBRE tracks how many multifamily projects of 100 units or more are in the county's development pipeline. As of June of this year there were 99 such projects, representing an anticipated 32,280 units that are expected to be built through 2021. An estimated 4,538 units are expected by CBRE to open this year, compared with 2,229 in 2017.

Of the 4,538 units anticipated by CBRE for 2018, 2,061 are located downtown. Central San Diego is next in line with 801 units. In contrast, no new units among 100-unit-plus projects are forecast this year for East County or the I-15 Corridor.
For all of 2017, there were 6,056 multifamily unit building permits issued within San Diego County compared with 7,655 in 2016, reports the Construction Industry Research Board. Through April of this year there were 2,541 such permits issued.

Rising Vacancy Rates
Although the multifamily rental market remains strong, there are vacancy rates of about 4 percent compared with 2.5 percent to 3 percent a year ago, Scepanovic said.
"Owners are able to keep their buildings full and operating well," he said. "It is not as feverish as it was a year ago, but it's still a strong market."
Alan Nevin, director of economic and market research for Xpera Group said the availability of new multifamily units will be great enough to place downward pressure on rent growth through next year, especially in downtown San Diego.
"At the upper end of the market there will be an enormous number of units becoming available between now and the end of 2019," Nevin said. "There will be some 4,000 new apartment units that will become available for rent downtown and none of them are cheap. Right now you have 2,000 units that are open for rent."
Unaffordable Home Prices
While rents may be high, many area residents have no alternative. Home prices increasingly are unaffordable to middle-wage workers. Despite median household income increasing to $74,000 annually, many households in the San Diego region were unable to afford the county's median-priced home of $633,000 in the first quarter of the year, according to a report by Marcus & Millichap.
Parsons said most of the new construction this year has been in the pipeline for years. Many developable sites in the county were purchased by builders following the 2007-08 recession. Recent multifamily projects in the county typically are in the 250- to 300-unit range.
Outside of downtown, the region with the most pending multifamily construction is Central San Diego, which includes Mission Valley, Mission Gorge, Kearny Mesa, Linda Vista, North Park and Hillcrest, Parsons said. The majority of new multifamily development will be mid-rise structures.
The renters of new, high-end apartments will be a combination of young professionals and empty nesters, she said. "There is really a mix of ages. It's not concentrated in one demographic."