Spring Valley Shopping Center Sold For $5M
Wednesday, January 31, 2018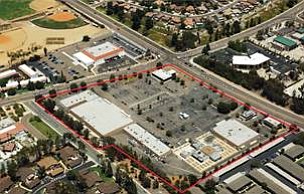 A nearly vacant Spring Valley shopping center has been sold to CalAtlantic Homes of Orange County for $5 million.
Details are being worked out, but CalAtlantic plans to redevelop the 10.6 acre property into a site for 93 single-family homes.
The 82,458 square-foot Sweetwater Village Shopping Center was built in 1980.
David Santistevan of Colliers International's San Diego Land Team represented CalAtlantic and the seller, the Lambden Family Trust.
"Spring Valley creates a great opportunity for CalAtlantic as there is significant pent up demand for new housing the area," Santistevan said. "With scarce available land for new residential development in San Diego County, homebuilders have the opportunity to transform underutilized properties into critically needed housing.